Floyd Mayweather vs 'a 21-Year-Old Killer' Makes No Sense – Says David Haye
Published 12/08/2020, 11:46 AM EST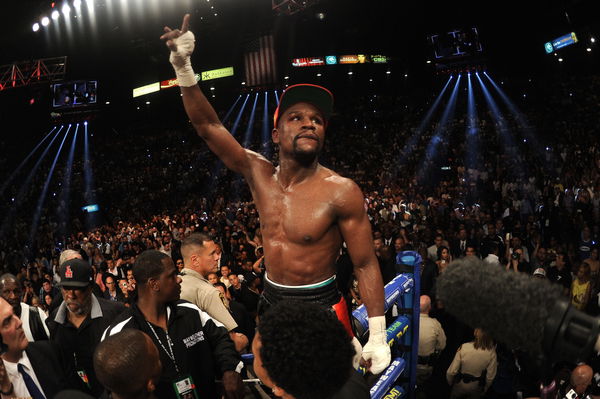 ---
---
David Haye has an interesting take on Floyd Mayweather fighting YouTuber turned professional boxer, Logan Paul, in an exhibition bout scheduled for February 20th, 2021.
ADVERTISEMENT
Article continues below this ad
The former champion stated that he is least bothered by the backlash that the anticipated match-up has garnered over the past few weeks.
ADVERTISEMENT
Article continues below this ad
Haye looked in complete support of Mayweather's decision to take on YouTuber Logan Paul for an exhibition bout that is being marketed as a 'special exhibition'.
"See, his last fight was against Conor McGregor, who is a UFC fighter. So now I just think it's fun. It gets people talking. It makes no sense for him at his age to be fighting some 21-year-old killer.
"I wouldn't want to see that, I don't mind watching Floyd Mayweather fight baseball players or YouTubers. I wouldn't want to see Mayweather fighting someone young, 22, undefeated champion. Like why? What's the point?" Haye said.
"The only thing that's gonna happen is because they are younger and fresher, and Mayweather might have slowed a fraction, he may lose. I don't like seeing my heroes, I remember Roy Jones, the only reason he lost a fight is because he got a little old."
David Haye doesn't mind watching Floyd Mayweather fight YouTubers
Haye looked completely against the idea of Mayweather fighting younger boxers in a professional bout inside the ring. Needless to say, it's a risk for former champions and boxing legends to fight beyond their prime years as it puts their legacy in question.
Additionally, many boxing stars have gone on to finish their career with a losing streak because they decided to fight in their late years and looked feeble against much tougher and younger opponents.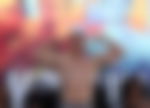 "The same thing with Sugar Shane Mosley. He would lose against guys who wouldn't even be good enough to be sparring partners when they was in their prime.
ADVERTISEMENT
Article continues below this ad
"I hate seeing that, I really don't like seeing that. I don't mind Mayweather fighting unless it is against someone who has a chance of winning."
Haye believes that Mayweather has made the right choice. He additionally welcomed the idea as it brings YouTube fans to the world of boxing.
In the past, Mike Tyson had credited Logan Paul's brother Jake Paul for bringing in a new audience to the sport of boxing. It is a new trend for YouTubers to engage in boxing match-ups.
ADVERTISEMENT
Article continues below this ad
However, it can be argued that boxing as a sport has earned a lot. The sport's popularity has been declining for quite some time now, and the addition of YouTube fans joining the boxing bandwagon is certainly great news for the Boxing.