Floyd Mayweather vs Logan Paul New Fight Date: When Are They Fighting?
Published 02/09/2021, 5:23 AM EST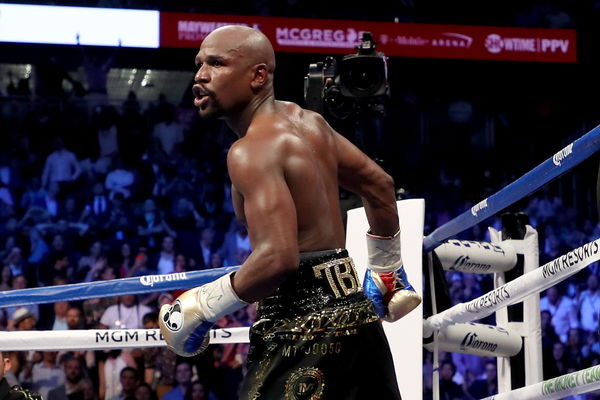 ---
---
An exhibition bout between Logan Paul and five-division world champion Floyd Mayweather has sent shock waves throughout the combat community. Several people have poured their opinion on the fight, with many demeaning Mayweather for accepting a matchup against a YouTube sensation.
ADVERTISEMENT
Article continues below this ad
Meanwhile, it's a lucrative step for Mayweather and he didn't hesitate to materialize the idea. But there have been certain turmoils regarding the date and venue. Earlier, Mayweather teased his return on February 20 and billed Toyo Dome at Japan as the venue.
However, the date has been postponed due to unknown reasons. The fight is no longer relevant on the previous date and a new date is yet to arrive So, we still don't know when Logan Paul and Floyd Mayweather would lock horns.
ADVERTISEMENT
Article continues below this ad
It can be beneficial for Logan Paul, as he gets some more training time to prepare for the invincible Mayweather. Similarly, Mayweather can benefit from the PPV number by having some time to promote the fight. But why did they delay their in-ring clash?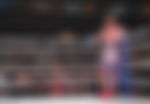 Floyd Mayweather vs Logan Paul- What's at stake?
According to several reports, a lack of interest has delayed the fight date. But Mayweather hasn't confirmed it, so it's unfair to bill it as the only valid reason. Aged 43, Mayweather wants to accept several exhibition fights at this stage of his career.
Excluding Logan Paul, Mayweather has expressed a desire to test himself against Internet stars like rapper 50 Cent and Logan Paul's brother, Jake Paul. So, we can expect him to remain active with boxing stints this year. It may start with a clash against Logan Paul- but only if we receive an official date.
ADVERTISEMENT
Article continues below this ad
Following such heavy advertisement of the fight, it's bizarre to cut it off. So, a mere delay is what has cost Logan Paul and Floyd Mayweather from clashing against each other. Once the rigmaroles are over, we can witness the biggest fight of Internet history ever. Till then, we can only wait for the celebrities to drive different angles to the fight.
Do you think Logan Paul has the slightest chance to vanquish the undefeated Floyd Mayweather?
ADVERTISEMENT
Article continues below this ad