Floyd Mayweather vs Manny Pacquiao – Who Has a Greater Legacy?
Published 08/22/2021, 7:47 PM EDT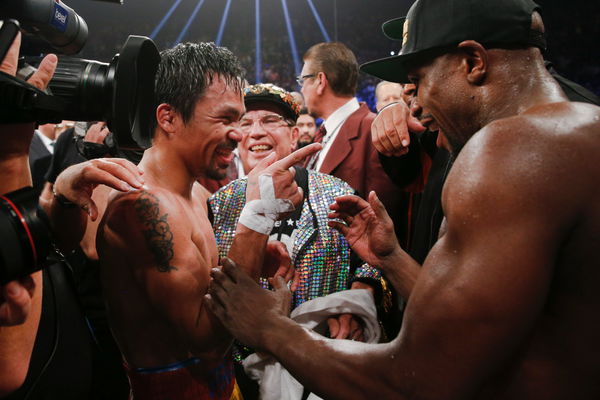 ---
---
Till the end of time, Floyd Mayweather and Manny Pacquiao will be remembered as two of the greatest boxers of all time. For years before the two actually met in the ring in 2015, fans of the sport saw Manny Pacquiao as the one opponent who could square up to boxing's 'Pretty Boy'.
ADVERTISEMENT
Article continues below this ad
The Mayweather – Pacquiao welterweight clash in 2015 was billed as the 'Fight of the Century' or the 'Battle for Greatness'. When the two actually met in the ring, fans did not see the best version of the Filipino boxing legend.
ADVERTISEMENT
Article continues below this ad
It seemed as if Floyd Mayweather held the key to his opponent's game plan. 'Money' dominated right from the get-go and defeated Pacquiao by unanimous decision.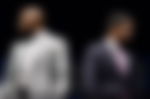 With a win over Manny Pacquiao, Floyd Mayweather had become the king of contemporary boxing. Despite his loss against Mayweather, boxing purists have never taken anything away from Manny Pacquiao's legacy.
Even the American boxing icon praised his Filipino counterpart for putting up an incredible performance.
"He's a hell of a fighter. I take my hat off to Manny Pacquiao," Mayweather told announcer Jim Gray after the fight.
Here's a closer look at the legacy battle between Manny Pacquiao and Floyd Mayweather-
Floyd Mayweather: The road to 50-0
After the 2015 fight, media establishments like the Bleacher Report said that Floyd Mayweather had secured his worth as an all-time great with a win over Pacquiao. Reports also highlighted that he could be included in the Mount Rushmore of boxing alongside other legends.
However, throughout his career, Mayweather was perceived as a 'villain' in boxing. So, naturally, every move he made in the sport was heavily criticized. Boxing purists often blamed him for only fighting weaker opponents. Floyd Mayweather often hit back at his critics for nitpicking about what he could have or should have done in his career.
Mayweather critics often criticize him for not moving up to middleweight, for not facing the likes of Antonio Margarito or Kostya Tszyu while still in his prime.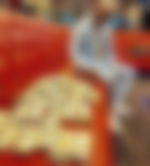 Mayweather has fought some of the greatest names in the sport. However, there is no denying that he spent a stretch of his prime fighting much weaker opponents like Sharmba Mitchell, Henry Bruseles, and Carlos Baldomir instead of the top talents that called him out repeatedly.
After the Pacquiao fight, he received even more criticism. These came about as he fought MMA icon Conor McGregor and YouTube star Logan Paul.
But, this still does not take anything away from what 'Money' Mayweather has accomplished throughout his career.
What sets Manny Pacquiao apart?
At 44, Floyd Mayweather fought the 26-year-old YouTuber-turned-boxer, Logan Paul. 'Money' Mayweather's intentions were quite clear from this matchup. The exhibition boxing bout against the mega internet influencer brought in fresh eyes and guaranteed bigger pay-per-view numbers than any conventional pro-boxing bout.
On the other hand, Filipino boxing legend Manny Pacquiao just got off from a world championship fight against Yordenis Ugas at the age of 42. Initially, he wanted to fight the welterweight champion, Errol Spence Jr. However, the mega-fight between the two fell off because of a retinal tear injury suffered by Spence.
Despite his loss against Ugas, Pacquiao is still a strong believer in challenging himself against the very best in the sport. This attitude and mindset are what primarily sets Manny Pacquiao apart from Floyd Mayweather. Even though the Filipino boxer is not an undefeated athlete like his American rival, all fans of boxing still respect him.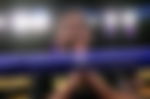 Throughout his career, Manny Pacquiao faced some of the greatest names in boxing. He fought several tough competitors like Antonio Margarito that Mayweather skipped over during his prime years.
ADVERTISEMENT
Article continues below this ad
'Money' even took shots by calling the Filipino Senator's decision to continue fighting professionally "sad" and by saying that "he has to".
"He's fighting with a YouTuber just to earn money.
"And I'm fighting the best to add to my legacy, so that's different. To fight an easy opponent for the money or to fight one of the best to add to your legacy. It's different," Manny Pacquiao clapped back at his 2015 rival for fighting Logan Paul.
ADVERTISEMENT
Article continues below this ad
Who do you think has a greater legacy?