Floyd Mayweather Would Frustrate Mike Tyson in a Fantasy Match, Claims Vergil Ortiz Jr's Trainer
Published 01/15/2021, 1:19 AM EST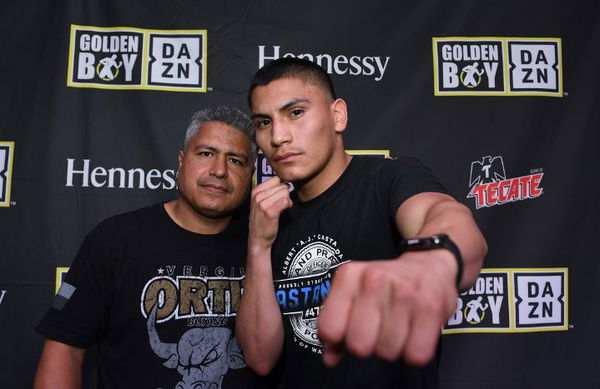 ---
---
Rising welterweight sensation Vergil Ortiz Jr and his trainer Robert Garcia have given their honest thoughts on a potential fantasy fight between Floyd Mayweather and Mike Tyson. The pair commented on who would win if the two legends locked horns.
ADVERTISEMENT
Article continues below this ad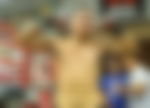 As you can expect, this fantasy fight meant that both fighters were fighting in their prime and were in the same weight group. However, even in such an unrealistic scenario, it is a complete toss-up between the two.
ADVERTISEMENT
Article continues below this ad
ESNEWS caught up with the undefeated star while he was training for his next fight against Maurice Hooker. When they asked him about that scenario, Ortiz Jr said, "I think if it was heavyweight, Mike Tyson wins. Welterweight, around that… Mayweather"
His trainer, who we see unwrapping his gloves, joined in and said, "Yea I think the same thing Vergil said. They both got their own…. They both got their own weight classes so… at that time so…"
He then said, "The thing is… Mayweather is not gonna go crash with another guy like him. So, I think he would kinda frustrate Mike a little bit."
READ: Rising Welterweight Sensation Makes Bold Claim About Terence Crawford- "He's Not Completely Untouchable"

Vergil Ortiz Jr: a combination of Floyd Mayweather and Mike Tyson
We will obviously never get to see that fantasy fight happen in real life. However, Ortiz Jr himself could possibly give us a glimpse of what a combination of both legends would look like. He shares a lot of similarities with both fighters.
ADVERTISEMENT
Article continues below this ad
The American fights in the same weight-class as Mayweather and has displayed impeccable defensive and counter-punching ability like a young Floyd. He is also seems adept at being in the limelight and will certainly become a global star.
However, his 16-0 record, with 16 knockouts, shows his similarities to Mike Tyson. Furthermore, the fact that 14 of these have come in the first half of his fights gives you an idea of the power he possesses.
ADVERTISEMENT
Article continues below this ad
Therefore, given this unique combination, Ortiz Jr could possibly be a combination of two of the greatest boxers ever. However, whether he uses it and reaches his potential is the question. How far do you think Vergil Ortiz Jr can go in the sport?