'Floyd's Gonna Beat His F**king A**' – Mike Tyson Gets Real With Logan Paul
Published 12/29/2020, 12:24 AM EST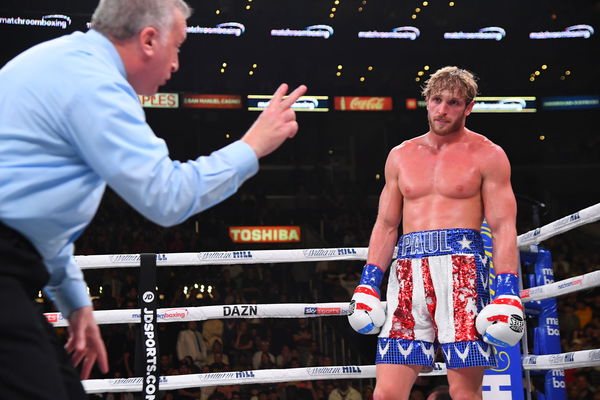 ---
---
The greatest of all time, Floyd 'Money' Mayweather will step inside the ring once again for a boxing bout. He will take on the cruiserweight sensation, Logan Paul, in an exhibition fight in February 2021.
ADVERTISEMENT
Article continues below this ad
The fight will probably comprise six 3-minute rounds and attract widespread mainstream attention. Recently, the former baddest man on the planet, Mike Tyson, shared his insight on this much talked about fight.
Paul recently shared a snippet from an interview wherein he was alongside Mike Tyson.
ADVERTISEMENT
Article continues below this ad
When the anchor asked Tyson about the Floyd Mayweather vs Logan Paul fight, he said, "Floyd's (Mayweather) gonna beat his f**kin a**.
The whole studio cracked up laughing as soon as Tyson shelled out these predictions, but he later backed Paul.
"There's nothing good, he's gonna fight back though, he'll fight back," he added.
Mike Tyson is the most vocal fighter on the planet and is renowned for putting up blunt opinions on everything under the combat sports sun. He clearly thinks that boxing great Floyd Mayweather will easily discard a young and inexperienced Paul..
Just like Tyson, many boxing enthusiasts and celebrities believe that this fight will be a cakewalk for Mayweather. He's kept himself sharp and relevant for the excruciating sport of professional boxing. Over the years, he's developed a style difficult to beat, and that impeccable technique will be tested again in February.
Read – Floyd Mayweather vs Logan Paul Purse Announced
Can Logan Paul shock the combat sports world?
Even without a win, Logan Paul is the most talked-about boxer in recent times. He has a well built frame that possesses vicious power to knock combatants out. He races way ahead of Mayweather in terms of height (6'2") and reaches (76").
ADVERTISEMENT
Article continues below this ad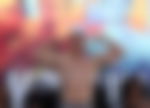 The American YouTuber has all the tools in the world to beat the best in this exhibition bout. If he's able to do so, he will have his name etched in combat sports' biggest fighters list. He holds immense power and will look forward to giving Mayweather a taste of the same.
Paul's approach in this fight will certainly become an area of interest for boxing fans and analysta alike.
ADVERTISEMENT
Article continues below this ad
Do you think Logan Paul is too big for Mayweather? How will he fare in this clash?