Former Bodybuilder Micky Theo Reacts To John Fury's Call Out
Published 04/13/2020, 2:44 PM EDT
By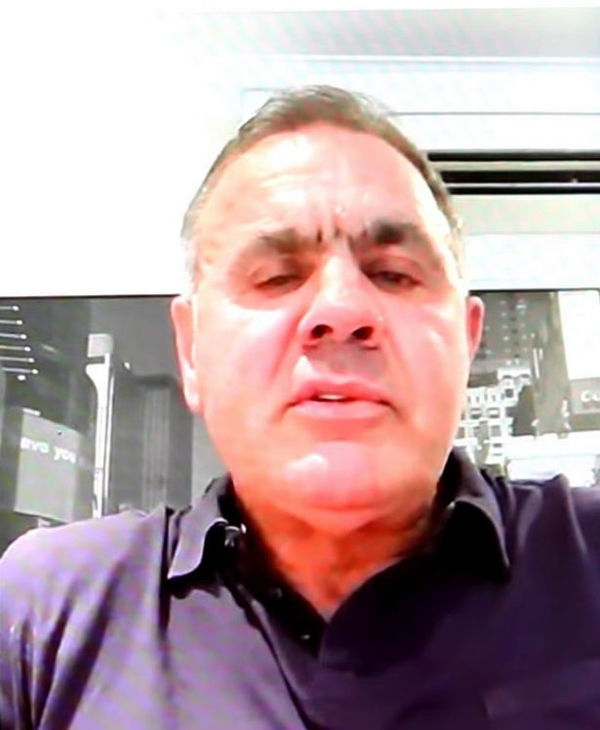 Former bodybuilder and actor Micky Theo has finally reacted to John Fury's callout. This sparked a bizarre feud after Theo reacted to his comments on UFC president Dana White. What might have seemed like a random call out, might actually turn into a fight between the two hardmen.
READ :"Come on And Train With The Gypsy King And Queen"- Tyson Fury Challenges Anthony Joshua
ADVERTISEMENT
Article continues below this ad
"I know i'm fitter than him"- Micky Theo
"He said he was 54 years old and is the fittest and strongest. I'm 56 2 years older, and I thought hang on a minute I know I'm fitter than him. I thought you know what, it's a good move there call him out. And that's what I've done." Said, Micky Theo
Fury responded to the callout by posting a video on social media. He stressed on the fact that he was in shape and could fight anywhere across the UK. Moreover, John revealed he has plans of training alongside his son Tyson Fury, should the fight occur.
ADVERTISEMENT
Article continues below this ad
"Tyson said, 'Listen, we'll get the best of training done, we'll get it done the right way, the proper way. He's up for it. Every member of my family's ecstatic about this, they're saying, 'Oh my Dad, he's gonna show us now what he can really do.' said Fury.
Both men have plenty of experience in the boxing ring. Theo was an amateur box and former sparring partner of unofficial heavyweight champion Lenny McLean. Micky is notorious for his temper, especially after he stormed off the stage during a bodybuilding contest. John has a dark past as well. He was a professional boxer during the '80s and '90s before stepping in to train his son's. Fury was imprisoned after he was found guilty of trying to 'gouge' his foe's eyes.
Both men have dark and interesting pasts and have fighting experience. If the fight were to take place, irrespective of their age fight fans are in for a treat.
ADVERTISEMENT
Article continues below this ad