Frank Warren Vary of $150 Million Site Offer – 'I'll Believe It When I See It'
Published 04/26/2021, 1:51 PM EDT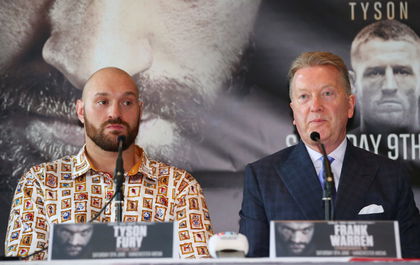 ---
---
The Tyson Fury vs. Anthony Joshua fight has caught the attention of the entire boxing community with the latest announcements. After reports confirmed they had received a record-breaking bid, it appeared as though everything was set. However, Frank Warren has now said otherwise.
ADVERTISEMENT
Article continues below this ad
Rumors on Saturday suggested that the Saudi officials had made an official bid of $150 million to host the fight. However, they were yet to send a binding agreement. As a result, Warren has shown his skepticism about the offer.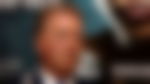 ADVERTISEMENT
Article continues below this ad
The promoter spoke to TalkSPORT and said, "It's not arrived and that's where we are. I'll believe it when I see it. We're being told it'll be here." He then pointed out that until there is something signed, there is nothing to announce. Therefore, he shut down the rumors.
This comment will raise a few eyebrows since the site bid came from a reputed source like Mark Kriegel from ESPN. However, these comments from Warren could be a case of playing down the rumors if it falls through.
READ MORE: Eddie Hearn's House – A Closer Look at the Promoter's Enormous Property

Frank Warren reassures fans everyone is working towards making the fight
These comments from Warren may get fans questioning the event. Fury himself has shown his pessimism regarding the fight, while 'AJ' has reassured fans. And Warren also did his part and assured fans they would get it over the line.
The Englishman said, "We all want the fight. We're all working, moving heaven and Earth to get it over the line, but at the moment the offer hasn't come through." This comment showed that the promoters are doing all they can and are waiting for things out of their control.
ADVERTISEMENT
Article continues below this ad
However, Warren also warned fans by saying, "Maybe the two guys have gotta look – if the offer doesn't come through – to look at how we make this fight viable." 
This comment showed that the two parties can not rule out other options since there is no confirmation as yet.
What do you make of this update from Frank Warren? Do you think the promoter is right in waiting until things are signed?
ADVERTISEMENT
Article continues below this ad