From a Street Thug to Mike Tyson's Favorite Boxer: Gervonta Davis' Story is Truly Inspiring
Published 10/20/2020, 3:18 PM EDT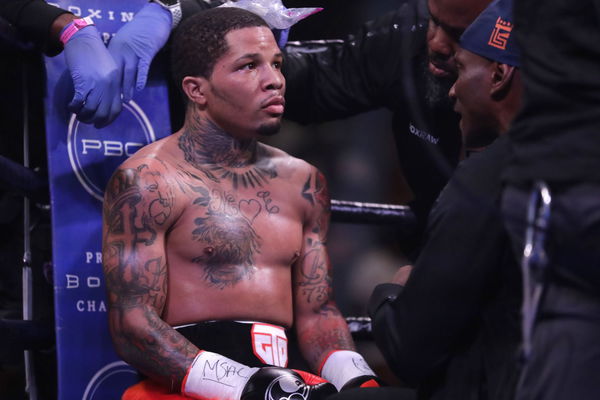 ---
---
Gervonta Davis is one of the most talented boxers in the world right now. But how did he get into the sport? How did he become Mike Tyson's favorite boxer? The charismatic three-time world champion, who doesn't shy away from the limelight, has a very inspirational story.
ADVERTISEMENT
Article continues below this ad
Before the glamor of the boxing world, Gervonta grew up under difficult circumstances. Recently, Davis shared how he got into the sport.
"Coming up, you know, as an inter-city kid. My mother left us in the house by ourselves. I was always the aggressive one [because] I was younger, you know, was always more aggressive than my older brother. I would always fight for my older brother," Gervonta Davis said.
ADVERTISEMENT
Article continues below this ad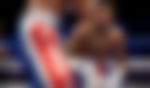 He continued to say, "We were always the new kids on the block. And we were brought up under our grandma. We ain't had a mother and father. So, it was things like we used to have Reebok (shoes), and kids used to have Jordan and Nike, so I always used to fight. And so one time I was fighting in front of my house and my uncle happened to walk out the door. And he saw me fighting and took me to the boxing gym. I was about 7."
Gervonta Davis fought at school
His uncle taking him to the gym as a seven-year-old changed his life. Speaking about the gym, he said, "When I was going to the gym, it wasn't really about the fighting or boxing at that time. It was really about me getting that love from the gym that I wasn't getting at home. I had other kids in the gym, and my brothers, and things like that. So I was always fighting in the gym too."
From a young age, it was clear just how good Gervonta Davis was. Furthermore, he shared a story about how good he was getting. "I was winning a lot. Because I was still fighting in school. And there were times when we would fight at school, they would make us spar in the gym, like fight the bigger kids. I was getting so good that they were telling me that, 'Nah, we can't do that with you. You're going to have to stay out the gym.' "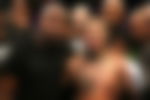 ADVERTISEMENT
Article continues below this ad
The boxing gym influenced Gervonta Davis' life. He talked about how much he loved the gym and just loved to be there. "I just loved the gym. Like, I used to get out of school at 2:30 and I wouldn't even go home. I'd go straight to the gym. And the gym wouldn't even open till like 4:30-5 o'clock so I used to sleep outside the gym before it opened."
Going by these excerpts, we can see why Gervonta is a three-time world champion. Boxing was everything for him. It gave him a way to escape the hardships of his early life. However, Davis has not forgotten his past that has shaped his character. He regularly goes back to his neighborhood and helps the community there. Thus, showing that boxing made him the man he is.
Gervonta Davis is scheduled to fight Leo Santa Cruz on October 31, 2020.
ADVERTISEMENT
Article continues below this ad