From Jewelry to Investments: How Floyd Mayweather Spends His Money
Published 05/14/2021, 6:00 PM EDT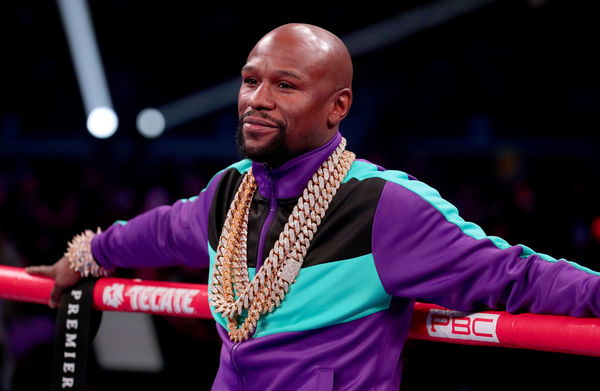 ---
---
Legendary boxer Floyd Mayweather is as famous for his boxing achievements as he is for his incredible wealth. The superstar boxer enjoys a lavish lifestyle and continues to spend insane amounts of money, despite retiring in 2017.
ADVERTISEMENT
Article continues below this ad
Such is the wealth of Mayweather he goes by the nickname 'Money Mayweather.' The boxer, who earned a fortune from his in-ring career, continues to rake in the moolah even after his retirement. So how does 'TBE' spend the money that he earns.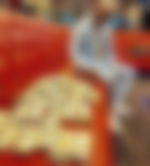 ADVERTISEMENT
Article continues below this ad
The 50-0 boxer is a shrewd businessman, and his primary focus is to invest his money. The former champion, who has several business ventures, continues to invest his wealth in profitable businesses.
However, this is not the only way Mayweather spends his earnings. He loves splashing the cash. 'Money Mayweather' owns a variety of jewelry, from watches to chains. Moreover, he owns several other luxurious possessions, including a yacht, as well as several supercars and real estate.
Moreover, the champion makes no secret of his spending either. He regularly shows off his new possessions on his social media.
Ridiculous things Floyd Mayweather has spent big-bucks on
Mayweather has not always made the best investments with his incredible wealth. The undefeated boxer has also made headlines for several questionable ways of spending his money.
ADVERTISEMENT
Article continues below this ad
The former champion once spent $50,000 on an iPod case back in 2010. In addition, 'Money Mayweather' once bet $220,000 on a college football match. Luckily for Mayweather, the bet came in, and he doubled his money.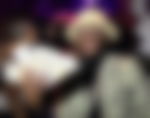 'TBE' also gets expensive haircuts and meals. Reports claim each haircut costs him close to $1000, while he pays his private chef a similar fee for each meal. In addition, the superstar also has expensive habits. He wears a fresh pair of sneakers every time and never repeats a pair.
ADVERTISEMENT
Article continues below this ad
All of this does not include Mayweather's spending on clothes, parties, and other things that he enjoys. However, his expenditure just shows how much money he made throughout his career. This will only increase with his lucrative exhibition against Logan Paul.