From Mike Tyson to Deontay Wilder- Who are the Hardest Hitters in Boxing History?
Published 01/13/2021, 3:20 PM EST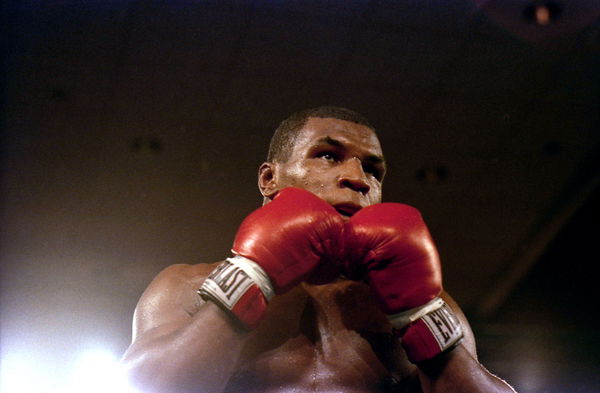 ---
---
Boxing is one of the most subjective sports out there. The different aspects you need to take into consideration mean you can never define a perfect boxer. Some are blessed with speed, some with movement, while others may have power amongst many other qualities.
ADVERTISEMENT
Article continues below this ad
However, you can categorize boxers by individual quality, and that's exactly what we will do. So, in no particular order, here are the ten most powerful punchers in the sport of boxing.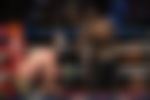 10 most powerful punchers in boxing history
ADVERTISEMENT
Article continues below this ad
1. Mike Tyson: Where else to start but 'The Baddest Man on the Planet'? Mike Tyson is in the conversation for being the greatest of all time. Such was the man's prowess. However, what set him apart from other fighters was his power.
'Iron Mike' was a physical phenomenon and naturally gifted with power. Therefore, even though he was not the biggest fighter, he became the youngest heavyweight champion. Such was the power of Tyson, he could knock out fighters much bigger than him.
He ended his professional career with a record of 50 victories, out of which 44 came by knockout. Thus, giving him a 75.86% knockout rate.
2. George Foreman: Another fighter who scaled the boxing ladder thanks to his power is the legendary George Foreman. If you go back to watch some footage from Foreman's fights, you will see just how much he could hurt his opponents.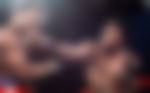 Foreman finished his career with an astonishing 76 victories, of which 68 came by way of knockout. This gave the former heavyweight champion an 83.95% knockout rate.
What is most impressive is that 15 of these came in the first round, and 19 in the second. Thus, proving that Foreman's opponents could not withstand his power.
3. Joe Frazier: Another powerful fighter from Foreman's era was Joe Frazier. He is most famously known as the fighter who knocked down Mike Tyson on his way to victory. If that doesn't say enough about his power, then his stats will.
Frazier ended his career with 32 victories, of which 27 were knockouts. This means he had an insane 84.37% knockout rate. Furthermore, 10 of his victories came in the first 2 rounds.
4. Sonny Liston: American heavyweight Sonny Liston was also known for his incredible right hand. Liston was never the biggest heavyweight standing at just 6'1". However, it was his power that took him a long way in the sport.
In total, Sonny Liston's boxing record stood at 50-4 at the time of his retirement. He has a 72.22% knockout rate since 39 of these victories came by knockout. Therefore, considering his size and record, he has to make the list.
5. Lennox Lewis: The first Englishman on the list had to be the hard-hitting Lennox Lewis. The Brit had a knockout rate of 72.73% with 32 of his 41 victories coming by knockouts.
The greatest testament to his power is his victories over Mike Tyson, Evander Holyfield, and Shannon Briggs.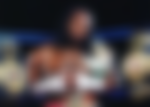 The fact that 28 of these 32 knockouts came in the first half of the fights is what puts Lewis on this list. Now only was he a knockout artist, he didn't waste time in getting it done.
6. David Haye: Following one with Brit with another, we have David Haye. Haye is a fighter from a more recent era. However, his power was almost unbelievable.
So much so that he started off at cruiser-weight and went on to become the heavyweight champion of the world.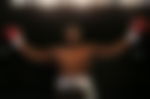 Haye was so powerful that his right hand came to be universally known as the 'Hayemaker'. The best example of his power was when he knocked out giant Nikolai Valuev to become the heavyweight champion of the world. He retired with an incredible 81.25% knockout rate.
7. Joe Louis: We take it back to the old school with Joe Louis. The American, like David Haye, started off at light-heavyweight. However, such was his raw power that he became the heavyweight world champion.
Louis finished with 66 victories, of which 52 were knockouts. If that wasn't proof of his power, then the fact that 19 of these came in the first 2 rounds of the fight shows just how devastating his power was.
8. Rocky Marciano: Next up is the only undefeated fighter on the list, Rocky Marciano. The American was nothing short of a boxing phenomenon during the late 40s and early 50s. He finished his career with 49 wins and 0 defeats.
Of these 49 wins, 43 were knockouts. This means Marciano had a whopping 87.76% knockout rate. Furthermore, 11 of these knockouts came in the first round. Therefore, for this reason, Rocky Marciano had to make the list.
9. Deontay Wilder: A more household name given that he is still active, Deontay Wilder is easily among the hardest hitting boxers in the sport. The knockout artist proved it multiple times throughout his career.
Wilder has the highest knockout rate on this list with an incredible 93.18% knockout rate. He has won 41 of his 42 victories by knocking out his opponent. However, the most impressive thing about Wilder's power is that he weighs only around 220lbs.
10. Earnie Shavers: To finish off the list, we have to include probably the greatest ever one-punch fighter Earnie Shavers. Even though he was just 6-feet-tall, Shavers could end the fight with one punch out of nowhere.
ADVERTISEMENT
Article continues below this ad
He finished his career with, quite frankly, insane 23-first-round knockouts, and 18-second-round knockouts, out of his total 68 knockout victories. Like Wilder, Shavers was a relatively light fighter, which makes him all-the-more impressive.
That is our list of the Top-10 most powerful punchers in the sport of boxing. As mentioned in the start, boxing is a sport of opinion. So let us know who you think are the hardest hitters in boxing history.
ADVERTISEMENT
Article continues below this ad
Trending Stories