From Pokémon Cards to Supercars: Here's How Logan Paul Spends His Money
Published 06/01/2021, 4:30 PM EDT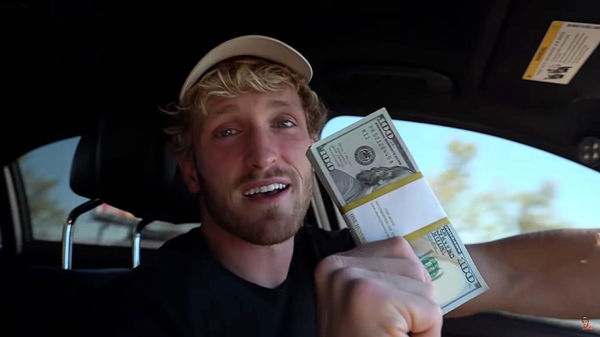 ---
---
YouTuber turned boxer Logan Paul has taken up the headlines over the past few months. Despite getting into the sport only three years ago, Logan Paul is one of the richest in the game, thanks to his earnings outside the ring.
ADVERTISEMENT
Article continues below this ad
This will only increase as Paul will earn a fortune for his exhibition bout against Floyd Mayweather. So given his astounding earnings, we look at how 'The Maverick' spends his money.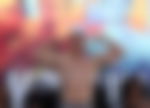 Things Logan Paul spends his money on
ADVERTISEMENT
Article continues below this ad
1. Pokemon Cards: One of the most surprising things Logan Paul has spent his money on is Pokemon cards. He once spent an alleged $2 million on Pokemon cards. Paul then unboxed the cards for his YouTube channel and revealed what they were.
2. Supercars: Like most other celebrities, Logan Paul has a soft spot for supercars. The YouTuber's collection includes a $2 million Bugatti Veyron and other unique cars. He even owns his own bus that he has shown in his videos.
3. Mansions: It is no secret that Paul likes to live in style. And proof of this is his $6.5 million mansion which he bought in 2017. Moreover, for his training camp in Puerto Rico, Paul reportedly shelled out $10 million for the luxurious estate. Thus, the YouTuber certainly loves to live like a king.
WATCH THIS STORY: 5 Interesting Facts About Logan Paul's Personal Life   
4. Watches and Jewelry: Paul also spends his money on jewelry and watches. The best of the lot is his $3 million Richard Mille RM11. He has also spent $20,000 on a Maverick necklace in the past.
ADVERTISEMENT
Article continues below this ad
5. Payroll and Salaries: Despite all these things, Paul's biggest spending is paying his employees, team, security, cameramen, editors, etc. When you have such enormous mansions, so many cars, and a huge online presence, you need a lot of manpower. Moreover, he often rewards those close to him with expensive gifts.
Thus, according to 'The Maverick' he spends upwards of $250,000 every month on paying the salaries of those who work for him. This will only have increased given his time in Puerto Rico and the additional security they hired after the brawl with Floyd Mayweather.
Therefore, this is what we know about Logan Paul's spending habits. However, there will surely be other than these.
ADVERTISEMENT
Article continues below this ad