Gennady Golovkin Willing to Participate in Lucrative Boxing Matches with YouTubers
Published 12/15/2020, 2:40 AM EST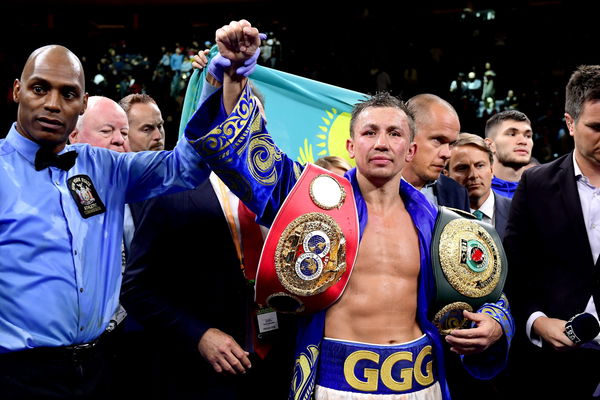 ---
---
Gennady Golovkin may be the next mainstream boxer to welcome the boxing world's shifting attention towards gimmick exhibition bouts. This is a trend which has existed for a long time, but was put in vogue when YouTubers KSI and Joe Weller fought in 2018. Since then, KSI fought Logan Paul twice. Those cards also saw the boxing debut of Jake Paul. Now, the Paul brothers are marquee boxers.
ADVERTISEMENT
Article continues below this ad
Floyd Mayweather will be returning to exhibition boxing against Logan Paul. Paul, who lost his second match with KSI, may not be an elite boxer, but he is a massive name. This fight is guaranteed to generate a lot of money for both Mayweather and Paul. The success of Mike Tyson's return against Roy Jones Jr. has boosted the viability of this bout further.
ADVERTISEMENT
Article continues below this ad
Now the question of exhibition boxing was posed to Golovkin, and he gave quite a candid response.
"Of course it will depend on the demand for those types of fights. They are very attractive from a commercial point of view as well. And I believe I would be open to an opportunity like that."
Gennady Golovkin: Will he actually entertain exhibition boxing?
ADVERTISEMENT
Article continues below this ad
Whether Golovkin was saying this to stir the pot won't be known. However, there is no real reason for a boxer to turn down a guaranteed low-risk payday. Exhibition boxing protects the combatants more, so boxers take less damage. The boxer can also protect their professional record while also profit from their name by taking exhibition bouts.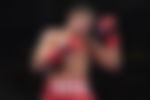 Floyd Mayweather will probably beat Logan Paul, but why take the risk of an upset ruining a perfect record? Everybody wins in exhibition fights, even if the purists don't like it. It keeps the boxers financially secure even after their prime is over, while also giving fans entertainment.
ADVERTISEMENT
Article continues below this ad
Golovkin has a lot he can still achieve in the sport. His only loss was a razor-thin decision to Canelo Alvarez. He is returning to the ring Kamil Szeremeta this weekend.