Gervonta Davis Pens Cryptic Message to Rivals Soon After Trainer's Major Announcement That'd "Make the World Turn"
Published 09/24/2023, 8:20 AM EDT

Follow Us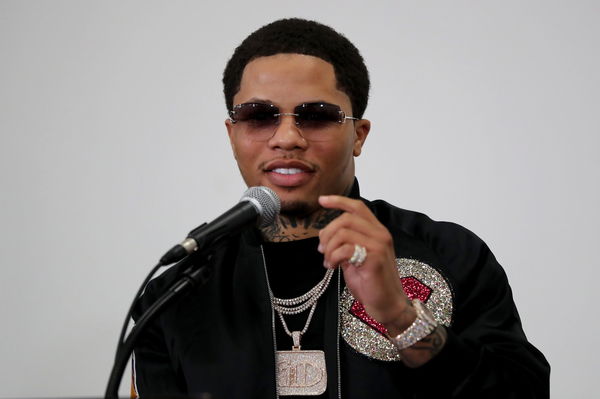 In the boxing world, silence can be deafening. It often hides a storm, a comeback, a message. But what happens when that silence is interrupted not with a punch, but with a cryptic whisper? Gervonta Davis, a name that resonates like a bell in the boxing alleys, seems to be playing a high-stakes game. Not with gloves, but with words. As rivals prepare and strategize, Davis and his trainer are weaving a narrative.
America's Favorite Video Today
A narrative not yet fully revealed, shrouded in mystery and suspense. A recent digital whisper has set the boxing realm abuzz. The ring, the fans, the rivals – all are on edge. Eagerly leaning in. Waiting. Listening. Something's coming, something odd. The question is, are we ready for what Davis and his corner have up their sleeves?
From Whispers to Revelations: Michael Benson Tweets About Davis' Upcoming Clash
As the anticipation builds, Michael Benson breaks the suspense, taking to Twitter with a telling update. Gervonta Davis' trainer, Calvin Ford, according to Benson, hints at a monumental fight on the horizon for 'Tank'. The tweet reads, "Right now, something big is coming. I can tell you that. It's quiet for a reason. They're trying to seal the deal. It's gonna make the world turn."
Gervonta Davis' trainer Calvin Ford has teased that a big fight is now in the works for Tank's return: "Right now, something big is coming. I can tell you that. It's quiet for a reason. They're trying to seal the deal. It's gonna make the world turn." [@RizePodcast]

— Michael Benson (@MichaelBensonn) September 23, 2023
This revelation not only fuels the suspense but also paves the way for endless speculations. The boxing community, now armed with this tidbit, is buzzing with excitement, and the countdown begins. What's clear is that Davis' camp is up to something major, and they're confidently inching towards a grand announcement.
Following the trail: Gervonta Davis teases rivals with cryptic Instagram story
Continuing the narrative, Gervonta Davis takes the reins of intrigue into his own hands. Shortly after his trainer's tantalizing disclosure, Davis fires a cryptic shot on his Instagram story, writing, "Have ya fun..but we coming." This brief yet loaded message swiftly captures the attention of friends and foes alike. Transitioning from whispers to a resonant echo, Davis' words ring through the boxing community, painting a picture of determination and imminent action.
Furthermore, his assertive tone underlines a promise of re-entry into the ring, setting the stage for what could be a colossal clash. Clearly, Davis is not just riding the wave of suspense created, but actively steering it towards a crescendo. Each word, each hint dropped, acts as a stepping stone, building towards a climax that the boxing world is eagerly awaiting to witness.
As the curtain falls on this unfolding drama, Gervonta Davis and his camp have masterfully spun a web of suspense and anticipation. Every hint dropped, every cryptic message shared, and every tweet disclosed acts as a puzzle piece, drawing us into a tantalizing narrative of what lies ahead.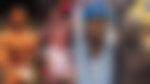 Despite Controversial Past With Floyd Mayweather, 50 Cent Lauds Gervonta Davis While Drawing Comparison With Mike Tyson
What do you believe awaits in the ring when Davis finally breaks his silence? Will it be a showdown that truly "makes the world turn"? The anticipation is palpable, the stakes are high, and the world is waiting. So, what's your prediction?
Providing feedback will help us make your experience better.
Enjoyed Your Read? Let us know how likely you are to recommend EssentiallySports to your friends!
Edited by: