Gervonta Davis Reveals What Made Him Swing at Ryan Garcia During Face-Offs
Published 03/11/2023, 4:16 PM EST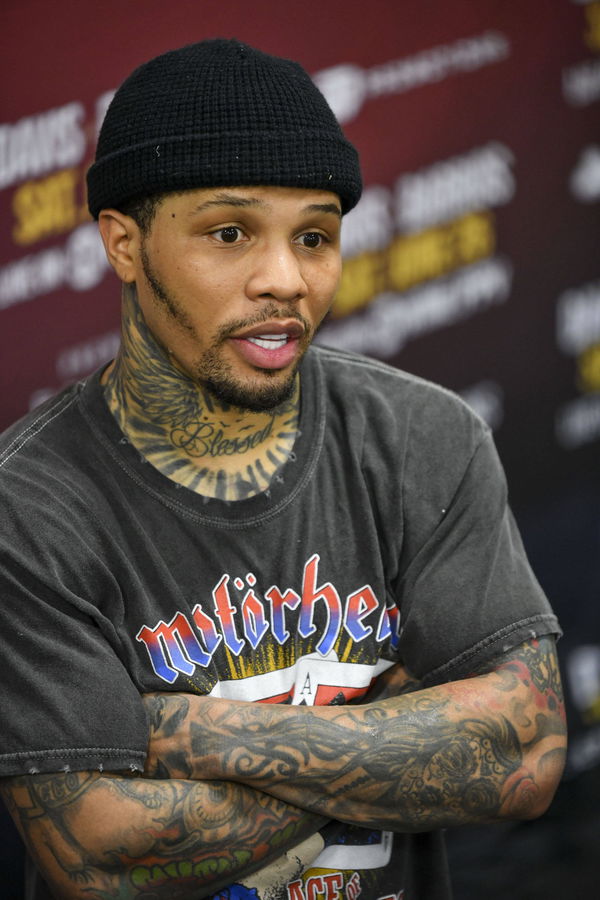 Following New York's intense presser, the faces of the upcoming megaevent Ryan Garcia and Gervonta Davis reached The Beverly Hilton in Beverly Hills, California to host the second press conference and made it official that they are going to face each other on April 22 at T-Mobile Arena in Las Vegas.
At the press conference, they first went back and forth. Garcia who was getting more support as the press conference was being held in his hometown, enjoyed a good time while taking verbal shots.
However, Davis stole the limelight by swinging his fist at Garcia's face during the fierce face-off.
ADVERTISEMENT
Article continues below this ad
Later when the reporter asked about it to Davis, the Baltimore native explained the reason behind pulling out the stunt in the highly tense situation. According to the 28-year-old, he wanted to test Garcia's chin whose durability is often questioned by his critics.
What did Gervonta Davis say about Ryan Garcia's chin?
First, the three-weight division world champion mentioned the much-talked-about left hook of Garcia which could pose a threat to him in the ring. Being humble, he recognized Garcia's power and speed that floored many fighters in the past. But contrary to that, he stated the flaw that he found in Garcia's game. That is the latter's chin.
"I was just touching him to see if it was soft and his chin is definitely soft that's a fact", Davis said while smiling.
The fight that supposedly exposed Ryan Garcia's 'soft' chin
ADVERTISEMENT
Article continues below this ad
Garcia's next opponent will keep an eye on his chin and try to target it in the fight. The young star has speed, power, and several other weapons in his arsenal but some boxing fans consider his chin to be his Achilles heel.
Garcia faced the Olympic medalist Luke Campbell two years back at the American Airlines Center in Dallas, Texas. In the fight, Campbell caught Garcia with a sharp right hook that floored the latter for the first time in his career. However, Garcia won that fight with a left hook to the body in the seventh round. However, after Garcia's knockdown in the fight, some fans believe that he has a glassy chin.
Since this fight, Garcia's opponents often warns him about his chin, and Davis also did the same with his antics in the press conference.
ADVERTISEMENT
Article continues below this ad
Watch This Story: Nobody can snatch away those belts from 'The Tank'
How do you think Garcia will cope against Davis' game plan? Let us know in the comments below.