'Get Out of Here!': Logan Paul Berates Fan Over NFT Talk
Published 01/23/2022, 6:00 AM EST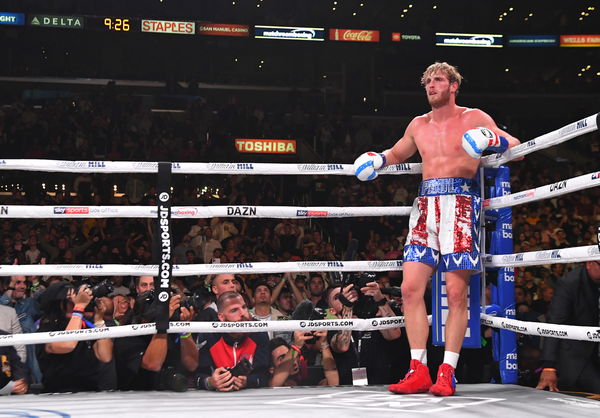 From prime enemies to smart business partners, the chemistry between Social media personality Logan Paul and British Youtuber KSI is very engrossing. Notably, they launched their sports drink called 'Prime Hydration'. To celebrate prime hydration release in 4500 Walmart stores across the US, both KSI and Logan Paul went as undercover Prime hydration employees in one of the Walmart Stores.
ADVERTISEMENT
Article continues below this ad
However, during the promotion of drink, Logan Paul came across a fan over the NFT issue.
Logan Paul posted a video that surfaced on Twitter in which a fan approaches and gives him an offer of putting his 'Prime hydration' on NFT. However, Paul rebuked him for his offer and ordered him to get out of that place.
ADVERTISEMENT
Article continues below this ad
He wrote, "don't talk to me about NFTs."
From being fierce opponents to quenching the thirst of people, this duo has been both unpredictable and hilarious in their business partnership. KSI's laughter is unmatchable, however, they seem serious about business as both interact with the customers on an individual basis and told them the benefits of this non-alcoholic beverage.
KSI and Logan Paul Friendship
A few years back, American Youtuber Logan Paul and KSI were the biggest rival on the internet with fans who were mad about them. Their rivalry reached such an extent that they trained for months as professional boxers for a battle in the ring. They built breathtaking hype before the most decorated fight between the Youtubers.
It was streamed on the DAZN Boxing Show and became one of the most popular fights of the year. They fought back to back two matches to decide who is the better of the two. The first match was a draw and in the second match, KSI outboxed Logan paul and won by unanimous decision.
ADVERTISEMENT
Article continues below this ad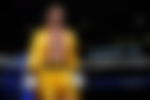 They made millions by beating each other. And now, by keeping their rivalry behind since their last match in 2019, they are making millions by selling drinks. No one has expected that these two would come this close and have such fun together on a business promotion after such a bitter boxing beef.
Watch This Story: Floyd Mayweather Net Worth Five Biggest Purse of TBE
ADVERTISEMENT
Article continues below this ad
They know that they had a vast number of followers on the internet. In addition, by promoting their drink in stores, they can grasp the ground customers.
Have you ever tasted the flavor of 'Prime Hydration'? What do you make of this new venture of the Paul-KSI duo? Let us know in the comment section below.