Gorillas, Sharks, Tigers and More: Every Animal Mike Tyson Has Tamed or Tried to Tame During His Lifetime
Published 12/07/2021, 1:39 PM EST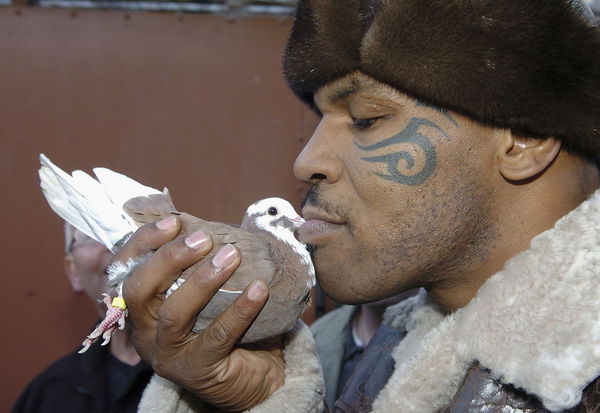 If there's one thing we know about him, it's that Mike Tyson operates differently. From becoming the youngest heavyweight world champion to becoming one of the wealthiest boxers of the time to declaring bankruptcy in 2003, imprisonment, sucker-punching parking attendants to doing 'the Toad', nothing about Mike Tyson is ordinary.
ADVERTISEMENT
Article continues below this ad
Starting his professional boxing career in the mid-1980s,  he gained a lot of fame, a lot of money, and a lot of respect in a very short time. To date, the world has not seen someone as ferocious, strange, freakishly powerful, and scary individual walk into the ring and then absolutely batter opponents.
ADVERTISEMENT
Article continues below this ad
On his way up the ladder, Mike Tyson built himself a significant pool of wealth. There were times in his life when he simply did not know what to do with his money. While he did a lot of things he should not have, 'Iron' Mike also spent quite a lot of money on a very peculiar interest – animals.
Over the course of his career and even in his current post-retirement form, the youngest heavyweight champ is extremely fond of animals, almost all kinds of creatures. However, he did not always just simply want to see these animals, he made it a point to tame all of them.
Five animals that Mike Tyson has either tamed or tried to tame
Most of us know about his obsession with tigers through his wildly successful feature in the wacky comedy blockbuster trilogy series of 'The Hangover'. However, that is simply the tip of the iceberg.
Here are five unique animals that Mike Tyson has successfully tamed or has at least tried to tame:
1. Mike Tyson tried to fight a Silverback Gorilla for $10,000
Mike Tyson once hired out an entire zoo for him and his wife at the time, Robin Givens. Walking around the gorilla cage at the zoo, for some reason, he really wanted to know what it would be like to fight the Silverback Gorilla that he was looking at.
So, he decided to offer the zookeeper $10,000 to give him access to enter the cage to "smash that silverback's snot box". 
"I paid a worker at New York's zoo to re-open it just for me and Robin. When we got to the gorilla cage there was one big silverback gorilla there just bullying all the other gorillas. They were so powerful but their eyes were like an innocent infant.
"I offered the attendant $10,000 to open the cage and let smash that silverback's snot box. He declined," said Mike Tyson.
2. Tigers are very close to 'Iron' Mike's heart
One can spend hours trying to understand why Mike Tyson ever bought a tiger in the first place. However, there is no good justification for that story.
On Joe Rogan's podcast, Tyson shared that his decision to get a pet tiger came to him while he was serving his rape conviction sentence in prison in 1992. Still locked up behind bars, Tyson was on the phone with a car dealer to purchase a new vehicle. But somehow, that phone conversation ended with him buying a tiger for $71,000.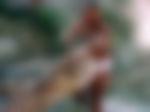 There is no more to it; what started as a decision to buy a car in prison resulted in buying a ferocious cat.
When asked if he will ever consider buying another pet tiger, Tyson said he can't let a wild tiger roam his residence anymore as he has "little" kids. He mentioned that his older kids loved 'Kenya', his pet tiger, back when he had her. He then added that he had to let her go after 14 years. Tyson believes 'Kenya', may now be dead.
3. Mike Tyson has a thing for pigeons
Per CheatSheet, Tyson owns over 1,000 pigeons, and at one point he spent around a whopping $400,000 a month on their maintenance. However, there's no clear news of his pigeons' total worth. But, once in an interview, Tyson even asserted on buying a pigeon worth a staggering $2 million.
This itself shows the amount of love he has for these birds and his love for them has sustained over countless years.
On an Impaulsive podcast episode with YouTuber, entrepreneur, and celebrity boxer Logan Paul, Tyson was gifted a pigeon. Paul then asked him why is he interested in pigeons specifically.
"Excuse me? It's my culture. Look up Mike Tyson with his pigeons. It's just what we do in the neighborhood, it's culture. The coolest, the toughest guys have them, so that's why it was a cool thing to have," said Mike Tyson.
4. Tyson once fed his friend to his Bullmastiff and Cane Corso dogs
On a Hotboxin podcast episode, Mike Tyson's friend, Al B Sure, recalled and narrated an incident from years ago when he once hung around with Tyson at his Cleveland house. He shared that on one early morning, Tyson quite literally picked him up, and threw him over a fence and right into a cage full of his Bullmastiff and Cane Corso dogs.
"I remember one day, Michael had these dogs, like bullmastiffs and Cane Corsos. These are massive dogs. Mike, like, he's one with the animals, he loves him and they love him. So, he's already getting up to go train and I remember, I'm in the back and it's like halfway dark out.
"And, Mike comes up behind me and picks me up, throws me over the fence with the dogs. I said 'yo Mike stop playing, stop playing'. So, all of a sudden the dogs come running over and they go to see me and Mike says either 'Platz' or something and the dogs all froze. I urinated or something, I know it was that," said Al B Sure, Tyson's friend.
5. Mike Tyson has even held a shark down with his own bare hands
ADVERTISEMENT
Article continues below this ad
In early 2020, 'Iron' Mike went scuba diving and swam underwater in the midst of real sharks. He appeared on the Discovery channel's 'Shark Week' show; as part of the show, he was made to hold an actual shark by the snot and hold it down.
ADVERTISEMENT
Article continues below this ad
'Shark Week' hosts described that Tonic immobility is a tactic used by scientists to keep research as safe as possible for both the shark and the researcher. It's caused by stimulating the tiny sensory pores on a shark's snout, bringing about a temporary state of inactivity.