Guest on Joe Rogan's Podcast Exposes Caleb Plant – "Got His A** Beat by Everybody"
Published 11/02/2021, 5:32 PM EDT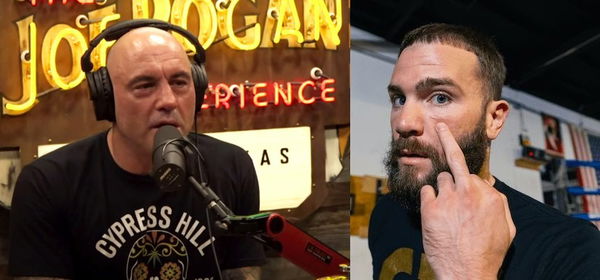 ---
---
After the mega-fight between Billy Joe Saunders and Canelo Alvarez in May, Joe Rogan plugged his mic in and sat down with comedian Russell Peters to review the fight and talk about Canelo's next target – Caleb Plant.
ADVERTISEMENT
Article continues below this ad
Rogan and Peters talked extensively about Canelo Alvarez's versatility and ability to one-up himself in every fight. Considering that he had broken the orbital bone of a man that was supposed to be the division's last 'savior', both Rogan and his guest were naturally slightly biased towards Alvarez.
ADVERTISEMENT
Article continues below this ad
With Billy Joe Saunders left behind in the dust, Joe Rogan then highlighted in May that Caleb Plant was the final piece of the super-middleweight puzzle for Canelo.
Rogan admitted he did know enough about Plant back then and that he had not seen any of his fights before. However, his guest Russell Peters knew a thing or two about the IBF titlist.
"Caleb Plant was the whipping boy in the Mayweather gym before. He was the guy that got his a** beat by everybody, and then he became the top guy," said Peters.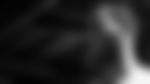 However, the star comedian then highlighted that he respects Plant; he believes never backing down and putting in the work constantly to fill in the gaps in his game has now put him at the top of the division, right below Canelo.
"But, I always say, the more you get your a** whooped, and you don't like it, the more you're going to get better and not getting your a** whooped," said comedian Russel Peters.
It's now been six months since Russel Peters claimed that Caleb Plant had a never-say-never attitude. Now, we are just a couple of days away from testing that claim, as he is now all set to face Canelo Alvarez for the super-middleweight throne on November 6.
Five fights that put Caleb Plant on Canelo's radar:
There were initially ups and downs in the negotiations phases of this fight. What Canelo's team had offered to Plant simply did not sit well with him. In July, Plant claimed that he had initially given a g0-ahead for everything that Team Canelo had asked for; however, he had a problem with one clause of the deal –
"If I get injured or sick then he gets a late replacement for the same amount of guaranteed money, but if he gets sick or injured, then we gotta wait for him," Plant mentioned.
Then news broke out that negotiations had fallen apart between the two and that Alvarez was already looking at new opponents for a fight in November.
But, it wasn't that easy for the Mexican champ to let go of an opportunity to fight Plant for the IBF belt and the undisputed super-middleweight champion status.
So, talks reignited. Weeks later, the world would then see Plant slapping Canelo and Canelo landing a counter-hook on Plant's face at their first press conference.
Apart from just the IBF belt, Caleb Plant caught Canelo Alvarez's attention through his career trajectory. He has proven time and time again that he knows his way around adversity; here are five specific fights that put Plant on Canelo's radar:
1. Daniel Henry – Plant's toughest life challenge
March 6, 2015 – This was so much more than just his first fight at the fight capital of the world, Las Vegas. Only two months before this fight, he had suffered the loss of his 19-month-old daughter, Alia.
His daughter fought with an extremely rare condition with only two known cases in the world. Even though he felt broken inside, he signed onto fight Daniel Henry in March. With a heavy heart, he pushed through his training sessions.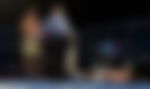 On fight night, he came, he saw and he conquered with a first-round knockout of his opponent.
"That was the first fight after Alia died and just getting in there, in Vegas, on national TV, that was a big deal for me at the time. She's with me every day," said Caleb Plant.
2. Rogelio Medina – First step into the big leagues
February 17, 2018 – This was the fight that put Caleb Plant on the map. Rogelio Medina was definitely a level up from his previous opponents as he bagged knockout victory over J'Leon Love and had gone the distance with James DeGale, the IBF super-middleweight champion at the time.
This was the first time Plant had fought for 12 rounds; he showed a superior skill set and secured a unanimous decision win.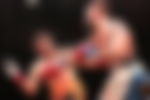 Much like the current scenario with Canelo Alvarez, many doubted his ability to get past Rogelio Medina. But he proved his doubters wrong.
"There were still some people who thought I wasn't ready. But I knew I was going to go in there and put on a dominating performance," said Caleb Plant after the fight.
3. Jose Uzcategui – The final turning point for Caleb Plant
January 13, 2019 – With a win over Rogelio Medina, Caleb Plant could not have been denied a shot at the IBF super-middleweight championship against the then champion, Jose Uzcategui. This truly changed everything for the Tennessee native; this fight was a big deal as Uzcategui had come off a title win against Andre Dirrell in March 2018.
Hardly anybody ever expected Plant to get past Jose Uzcategui. And, his performance that night just showed that Caleb Plant finds joy in proving people wrong. With sharp left hooks, he dropped Uzcategui twice, in the second and fourth rounds.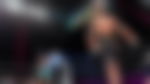 Heading into the Canelo fight, he reminded the Mexican, the press, and everyone else about what happened before and after the Jose Uzcategui fight-
"A lot of you boxing writers, everybody on YouTube and social media, remember what you said Jose Uzcategui was gonna do to me? You said he was gonna dog-walk me, and what happened? He got his ass dog-walked and he got set on his ass twice. So Miguel Cotto's brother can make you do the chicken dance, but I can't? Yeah, OK," said Caleb Plant to Canelo at the press conference.
4. Mike Lee –  His first real brush with bad blood
 July 20, 2019 – In the build-up to the Canelo-Plant fight, both fighters have now developed an extremely fierce rivalry.
However, this is not his first brush with bad blood. In 2019, Mike Lee and Plant stepped into their title clash with a lot of tension and had gone back and forth prior to the opening bell.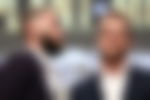 However, Plant made his first title defense against Mike Lee by way of round 3 TKO.
"That guy bothered me. I wanted to introduce him to reality, I did like beating up Mike Lee, I didn't like his attitude. He came off as if was way smarter than he was—and I proved he was the dummy," said Caleb Plant after the Mike Lee fight.
5. Vincent Feigenbutz – Overcoming the pressure of fighting at home
February 15, 2020 -In his second IBF belt defense, Plant clashed with super-middleweight challenger Vincent Feigenbutz in 2020. While Plant was the more technically-sound fighter coming into this bout, this matchup presented a whole new kind of a challenge. For the first time, he was fighting at home ground in Bridgestone Arena, Nashville, Tennessee.
ADVERTISEMENT
Article continues below this ad
However, the IBF champion proved that nothing can faze him and that nothing can deter him away from his goals and ambitions. He ended this bout with a round-10 TKO.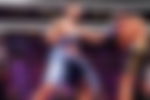 "I had a lot going on and a ton of people showed up, and the place was electric. Vincent had a lot of experience, and there were a lot of opportunities where I could have been distracted and I wasn't. I stayed focused and won," Plant said after the clash.
ADVERTISEMENT
Article continues below this ad
Do you think Caleb Plant has what it takes to beat Canelo Alvarez?
Enjoyed reading this article? Download our exclusive app to get 24x7 coverage, latest memes and social media banter. Click here to download.