Hasbulla vs Abdu Rozik: Former Boxing Champion Amir Khan to Promote Meme Fight
Published 11/09/2021, 11:36 AM EST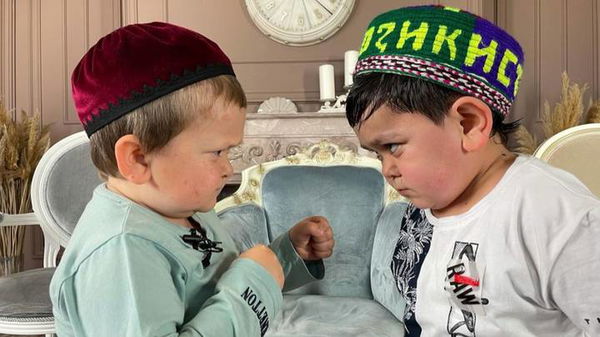 ---
---
They say that change is the only constant. Much like everything else around us, even boxing is currently undergoing a significant change. The sport has now moved on from relying on PPV stars like Floyd Mayweather for sustaining and increasing viewership. New forces like the Paul brothers, Hasbulla, and Abdu Rozik are now driving this change across the board.
ADVERTISEMENT
Article continues below this ad
Boxing fans and purists are having a hard time dealing with stars like Jake Paul "stealing" the spotlight from other professional boxers. However,  there are also many in the boxing community who think that the involvement of such entities can help boost general viewership and can also facilitate bigger paydays for new fighters.
ADVERTISEMENT
Article continues below this ad
The story of Hasbulla and Abdu Rozik is the next big thing in celebrity boxing. Both of these men gained immense traction due to their association with UFC superstar Conor McGregor's arch-rival, Khabib Nurmagomedov.
What started as two internet semesters featuring in hilarious 'face-off' videos on social media is now about to evolve into something much bigger and much weirder.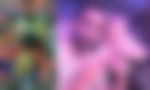 It seems like the online 'feud' between Hasbulla and Abdu Rozik is very real they are now looking to settle it and put on a show for the fans in the boxing ring.
Turns out, this is not just a prank of some sort, this is real, and former boxing champion Amir Khan is reportedly in talks to promote a mega in-ring clash between these two.
Would you consider shelling out a few bucks to watch this meme fight?
Hasbulla is already looking past Abdu Rozik
Even though both Hasbulla and Abdu Rozik both have a condition called 'Growth Hormone Deficiency', it has not prevented either of them from achieving their dreams. They are now looking to beat all odds by putting on a show for all in the ring.
As of now, we know one thing for certain – Hasbulla vs Abdu Rozik is definitely happening.
"Khasbulla and Abdrouzik [sic] needed time to prepare. They are READY. In 3-4 days there will be a BATTLE!" said Hasbulla's manager.
However, it seems like Hasbulla is a bit too confident and is already looking at a contender after Abdu Rozik. The 18-year-old stands at 3ft 3 inches and his manager Asxab Tamaev may have already found him his next fight.
ADVERTISEMENT
Article continues below this ad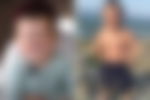 According to Tamaev, Hasbulla's next challenger goes by the name of 'Tain' and weighs 32 kgs.
Tain is used to training and working out, and a video shared by Tamaev shows him looking pretty handy in the gym.
ADVERTISEMENT
Article continues below this ad
"Tain is quite confident in his abilities and he is ready to start the press conference right now. But this is not surprising, so why be afraid if he can lift his body weight – we have clearly checked this in the gym," Tamaev added.
Enjoyed reading this article? Download our exclusive app to get 24x7 coverage, latest memes and social media banter. Click here to download.