Anthony Joshua, Deontay Wilder, and Tyson Fury are some of the modern-day elites of heavyweight boxing. However, as Mike Tyson and Roy Jones Jr. encounter each other in-ring on September 12, fans can expect the return of old-school boxing.
Although Jones Jr. relinquished his pro career just two years ago, he is one of the veterans of the sport, dancing inside the ring for almost three decades. At 51 years of age, he is set to break retirement against the iconic 54-year-old 'Iron' Mike Tyson.
The current heavyweight boxing roster is filled with plenty of A-listers. However, the resurrection of Tyson and Jones Jr. is still a huge factor for the fans. When it comes to technicality, the inevitable debate of old-school boxing vs modern-era boxing still prevails.
Roy Jones Jr. cured the debate in fashion and revealed how the old-school boxers are better than the modern-day gladiators.
Read More | BREAKING: Huge Boxing Fight Announced For November
Roy Jones Jr.  says he and Mike Tyson would have surpassed Anthony Joshua and others
While interacting with Sky Sports boxing, Roy Jones Jr. was asked to reflect his opinion over the modern-day heavyweight roster. Although 'Captain Hook' praised the new era boxers, he still considers the former ones tas having superior skills.
"I think our skill levels were like deeper at that time than it is right now so I think, plan, we would have probably came on the top against those guys."
However, Roy Jones Jr. explained why the modern-day heavyweights are special. The American former champion praised Anthony Joshua, Tyson Fury, and Deontay Wilder.
"Joshua because he is an athlete and he can eat you with his hands together. You gotta watch his both hands. Fury has a good mind, and he is so tall and awkward, has a very high boxing IQ.
"Wilder has a very good straight right hand, if you can't get away from that right hand, you can't even think of getting a victory over him."
Tyson and Roy Jones Jr are ready to throw jabs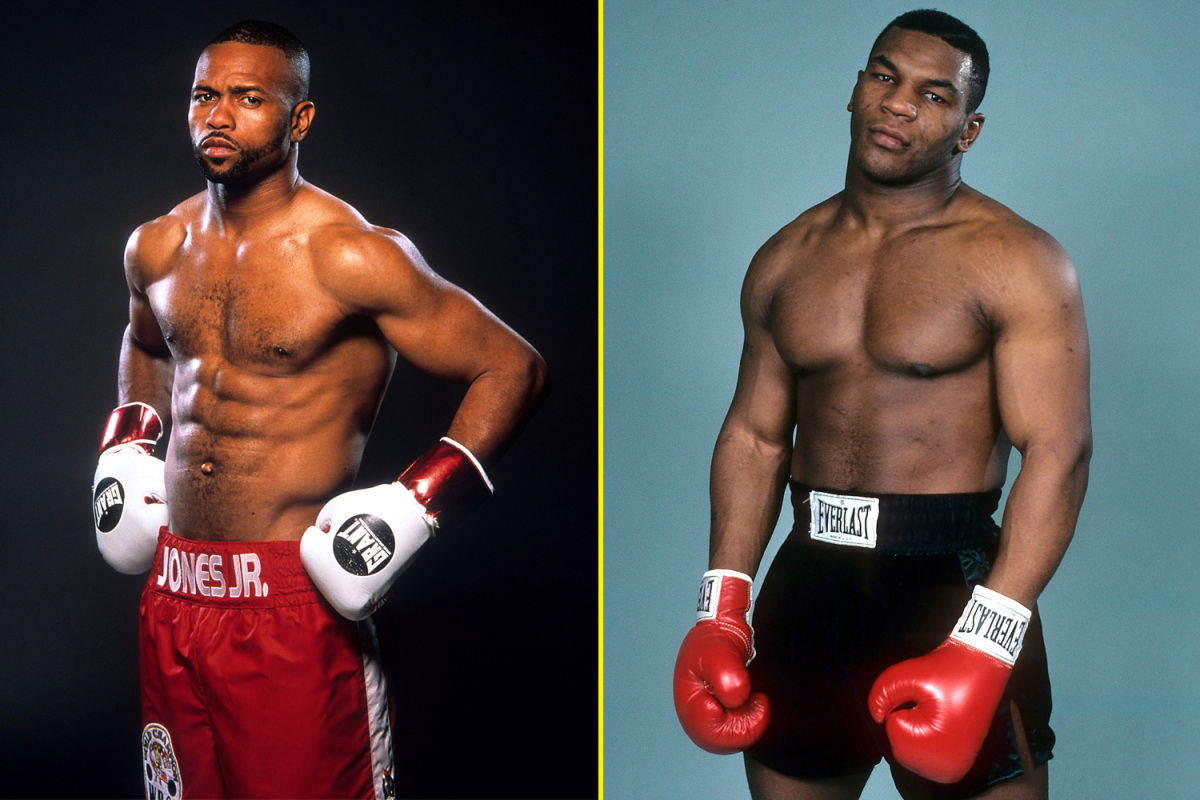 The official exhibition fight between Tyson and Roy Jones Jr. will be an eight-round bout. It is going to happen on September 12, reportedly in California. Meanwhile, it is also reported that the former world champions won't sport headgears in the contest.
That said, a hard hit on the head can be extremely threatening at this age. However, Tyson and Roy Jones Jr. have made up their minds and are ready to unveil a movie-like real-life scenario for the fans.
Read More | Mike Tyson VS. Roy Jones Jr. PPV Price Set to be a Record-Breaking Digit
Source: Sky Sports boxing, Box Rec