First, he was outstruck for six rounds straight and then he was bullied for another seven. Despite that, it seems like Deontay Wilder did not learn his lesson, and analyst Teddy Atlas explains why.
After his first attempt at dethroning Wilder failed, Tyson Fury made a smart change and switched trainers. As a result, Fury dominated Wilder from the start to end. He even landed two knock-downs on the former champion. Eventually, Wilder's corner threw in the towel and called off the fight.
On the other hand, Wilder never changed. As always, he was looking for that one lucky shot. It did not matter whether he won the rounds. Until his knockout of Luis Ortiz, Wilder looked terrible in that fight. If getting outboxed by Fury was bad, losing rounds to a 40-year-old is even worse.
"Maybe do what Fury did" Teddy Atlas Suggests Deontay Wilder to change trainers
Wilder has activated his rematch clause and will fight Fury for the third time. Unless Wilder makes the necessary changes, it will be tough for the American to conquer the Brit. Veteran trainer and analyst, Teddy Atlas, had some harsh words for Wilder. During his appearance on SiriusXM's "Ak and Barak Show," Atlas said:
"He's a millionaire, multimillionaire, he's had [10] title defenses, was the world champion–he didn't know how to fight."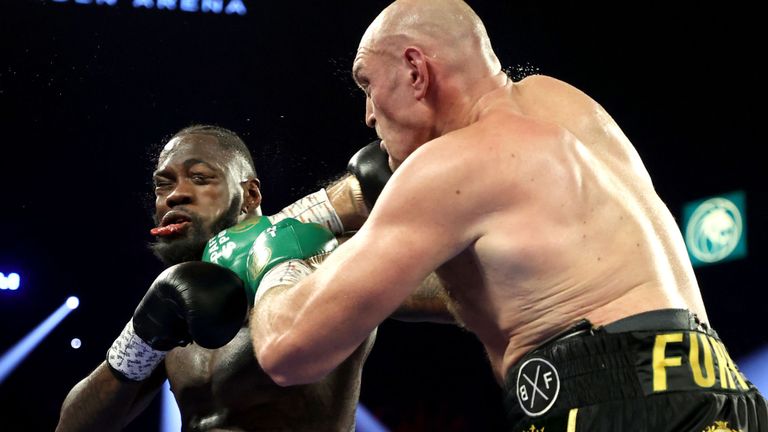 Atlas referred to Wilder's power as a "Great Eraser," which removed Wilder's mistakes in the ring. In many of his fights, Wilder was outboxed until he landed a knockout blow, which rendered his opponents unconscious. According to Atlas, Wilder is missing the fundamentals, and he got exposed in the second Ortiz fight.
Wilder will face Fury in July and Atlas thinks it's a bad idea as there is very little time to make adjustments. He also believes that there won't be any modifications to Wilder's training team.
"What do you do now to get past the pause? You learn how to fight, and that's not gonna happen. I mean, that's gonna happen from now to July? And they're probably not gonna bring in somebody new for the possibility."
Do you think Wilder should switch trainers?
Continue the conversation on Telegram, join other MMA fans on MMA Fans Group