'He Gave Me a Beating'- Tyson Fury Recounts Sparring With Anthony Joshua
Published 12/15/2020, 11:30 AM EST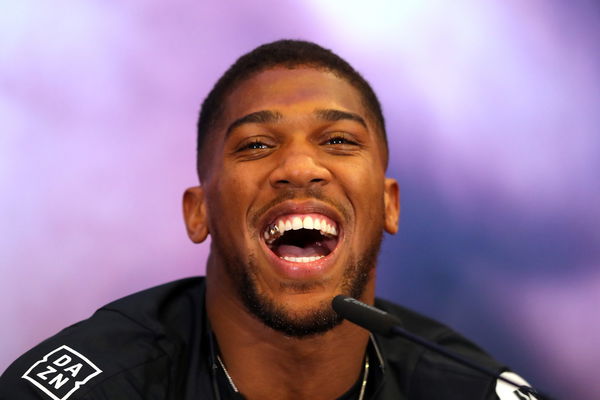 ---
---
Heavyweight greats- Tyson Fury and Anthony Joshua have been teasing an in-ring collision for quite some time. The matchup will determine the better pugilist and the man with a better fight IQ.
ADVERTISEMENT
Article continues below this ad
However, the pair have already traded punches a decade ago. Although they are touted as rivals now, Joshua and Fury were once sparring partners.
ADVERTISEMENT
Article continues below this ad
A decade ago, Fury vouched for his respect towards Joshua and predicted him to be a future prospect. No doubt, Joshua has attained that goal and is one of the best in the business at the moment.
However, it still doesn't place him above Fury. Because both the pugilists have world championship titles under their belt.
As we can expect a possible fight between them in the coming days, BBC's Steve Bunce recalled the conversation with Fury, after the Brit sparred with Anthony Joshua in 2010.
As per Bunce, Fury told him, "I just went down to Finchley Boxing Club and sparred the ABA champion, Anthony Joshua. He's red hot him, very good.
"To be honest with you, I thought, 'I'll only take it easy because he's only an amateur and he probably won't spar me again if I go mad'."
Tyson Fury saw Anthony Joshua as the future champion
According to Fury, Joshua pushed him to the corner multiple times in the sparring session. Although he claimed to have responded with shots, he still praised a 20-year-old 'AJ' in action.
Fury said, "He (Joshua)  rushed out at me, he threw a one-two and left hook and bash, he hit me with an uppercut right on the point of the chin. If I'd had a weak chin like David Price, I'd have been knocked out for a month.
"He's very, very, very good and he's only young. Watch out for that name, Anthony Joshua, he is one prospect for the future."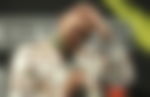 While Fury considers himself the best, it was challenging to see a young boxer like AJ all over him. He added,  "I'm a good prospect, I rate myself as one of the top heavyweights in the world and he came at me for three rounds and he gave me a beating. I am not going to deny it. He gave what for, hell for leather. I thought 'an amateur is killing me'."
However, it was a mere sparring session. 'The Gypsy King' says a boxing match is different. Meanwhile, Fury also claims to have slowed down Joshua by the end.
ADVERTISEMENT
Article continues below this ad
He continued, "I slowed him down with a few good body shots. The kid is only 20. I'm a handful myself, so for him to put up a good performance like that against a top prospect in me, I think he's one for the future.
"But sparring isn't fighting, and fighting with a head guard is not professional boxing."
The news further intensifies a possible Brit showdown, and it validates AJ's chances inside the ring. Several people were demeaning him against Fury, but it doesn't seem fair.
ADVERTISEMENT
Article continues below this ad
Do you think 'AJ' can take out 'The Gypsy King' in a boxing clash?