'He Has to Get It Together' – Devin Haney Confused With Teofimo Lopez's Trash Talk
Published 01/22/2021, 6:00 AM EST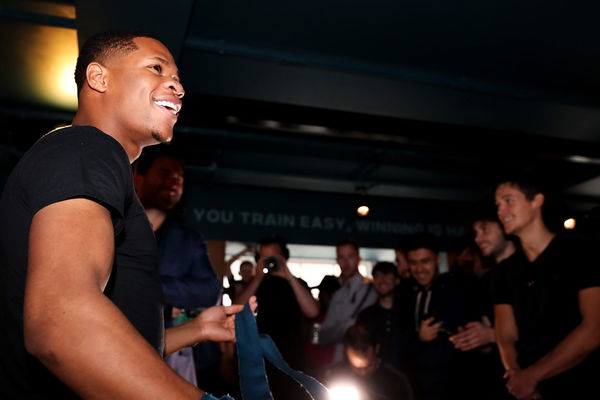 ---
---
Devin Haney and Teofimo Lopez are at it again. The two lightweight champions have engaged in yet another verbal battle ahead of their potential fight. Here, 'The Takeover' ridiculed Haney's trash-talking skills, while 'The Dream' showed his confusion about Lopez.
ADVERTISEMENT
Article continues below this ad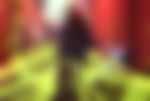 According to multiple reports, the two will meet in the ring to settle their differences. However, until then, neither one is holding back. Both fighters spoke to SkySports and have only added to their rivalry.
ADVERTISEMENT
Article continues below this ad
Speaking of Haney, Lopez said, "He needs to step up his game in talking. He sucks at it, man. It's horrible. It's bad." 
He ridiculed his ability to sell a fight and said Haney can only say things that are scripted. 'The Takeover' also claimed he would help him out and tried to help him in the past.
"We're going to help him out in the process. We're going to whop his as*, we're going to make the fight. I tried to save his career. I did, I did. Kid you not, I tried to protect his career. I told him, 'hey, 3-5 years, work your way up."
READ: Teofimo Lopez Reveals How Mike Tyson Convinced Him to Fight Devin Haney

Devin Haney fires back at Teofimo Lopez
As you can expect, 'The Dream' did not agree with these comments. He questioned Lopez's intention of saving his career, saying that they're not friends. Thus, this comment showed that the two fighters are not just trying to hype up their potential bout.
He then fired a few shots of his own, claiming Lopez says different things in different interviews. "One day he's about to send me a contract. He's going to send me and Kambosos a contract and whoever signs it first, gets the fight. These lies aren't adding up. He has to get it together," said Haney.
ADVERTISEMENT
Article continues below this ad
Both fighters are coming off victories and during a similar time frame. Moreover, Lopez has expressed his desire to fight him, while Haney has called out 'The Takeover' to get the 'real belt' from him.
Therefore, all these aspects make it a fantastic fight for fans. Both fighters dislike each other and don't shy away from showing it. However, as we've seen in the past, making the fight could be difficult. Only time will tell if the two will meet in the ring.
Do you think Teofimo Lopez and Devin Haney should fight each other? Who do you think would win?
ADVERTISEMENT
Article continues below this ad
READ: Devin Haney Tells Mike Tyson that Teofimo Lopez Does Not Want to Fight Him: 'He Just Said it in an Interview'