'He Just Ruined Me': Bob Arum Remembers His Loyal Friend Marvelous Marvin Hagler
Published 03/16/2021, 11:58 AM EDT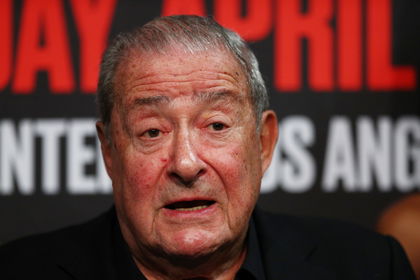 ---
---
Bob Arum has remembered his former fighter Marvelous Marvin Hagler after his sudden passing. The promoter, who handled a large portion of Hagler's fights, recalled the boxer's impeccable loyalty to him.
ADVERTISEMENT
Article continues below this ad
Hagler's sudden passing left the boxing world in shock. Bob Arum was one of the many boxing personalities who paid tribute to the former world champion. However, the promoter has now taken the time to recall his stint with 'Marvelous Marvin'.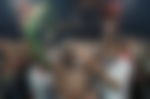 Arum spoke to BoxingScene and reminisced about his time promoting Hagler. The promoter said, "He just ruined me because generally the talent, whether it's an actor or an athlete, is never that loyal.
ADVERTISEMENT
Article continues below this ad
"He just was, he just had my back even more than I had his. He was just that kind of guy."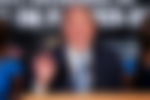 This comment showed just how much Hagler respected Arum. The two shared a long and successful relationship towards the tail-end of Hagler's time in the sport. Arum even promoted Hagler's middleweight title bouts.
Therefore, this was a huge personal loss for the promoter. Thus, it is no surprise Arum claimed that the loss 'ruined' him. This is a testament to the relationship had cultivated over the years.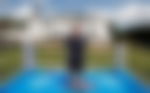 Bob Arum details Marvin Hagler's loyalty
The famous promoter showed just how much Hagler meant to him with his fond comments. However, he didn't leave it at that. He recalled an instance to show just how loyal the former champion was to him.
Arum shared a story of when rival promoter Don King tried to lure Hagler to him by reaching out to his mother. He then said, "When Hagler found out he just went crazy. Told his mother – woooo! – he went nuts. He was really angry at his mother for listening to King."
ADVERTISEMENT
Article continues below this ad
This comment is a testament to the personality of Hagler. This shows he stuck by those who believed in him from the start. Therefore, it is no surprise to see the mark he has left on the sport.
What do you make of these comments from Bob Arum? Do you think we'll ever see another fighter like this in the commercialized boxing world?
ADVERTISEMENT
Article continues below this ad