"He Look Older Than Me and I'm 25": Boxing World Left Stunned as '12-Year-Old Muhammad Ali vs. 13-Year-Old' Mike Tyson Post Breaks the Internet
Published 02/28/2023, 6:15 PM EST

Follow Us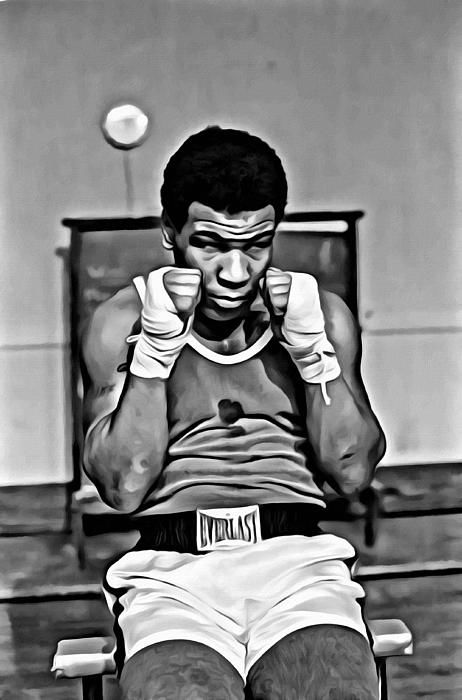 Well, there is no doubt in the fact that, in his initial days, Mike Tyson was a beast. It is claimed that When Cus D Amato found him at 12 years old, Tyson had nothing on his body but muscle. He was so muscular for anyone his age that he looked way older than he was. He wasn't much tall for a heavyweight, but his strength and unmatched tenacity made him the world champion. Tyson idolized Muhammad Ali, and it is safe to say that both are among the best heavyweights the boxing world has ever seen.
A photo of Ali and Tyson when they were 12 years and 13 years old, respectively, has shocked the internet. The fans can't hold their emotions back and have hilarious reactions to the picture.
A freak of nature…
ADVERTISEMENT
Article continues below this ad
A photo of Ali and Tyson has taken the internet by storm. In the photo, Ali is 12 years old, and Tyson is 13 years old. But the difference in their bodies is unexplainable. While Ali looks like a normal 12-year-old boy. 'Iron Mike,' on the other hand, has way too much muscle for any 13-year-old.
Mike Tyson was a total species when it came to boxing. In his initial years, he was way ahead of his peers. His deep understanding of the sport and hard training took him to the flattering heights of boxing. But it is unbelievable that Tyson had so much muscle at such an early age. When Tyson was 15, he knocked out an opponent almost a decade older than him. Anyone who would've looked at the  boxer then would've known that he was being primed to conquer the world of boxing.
Even though the body size differences between the boxers were extreme when they were young, both became one of the most successful heavyweights in the sport's history. But fans are in total disbelief of the difference and can't believe Tyson was that huge when he was 13.
Fans react to the picture
Still Aaron did not like the comparative nature of the picture. He wrote,"Another divisive post. We don't always have to be versus and compare against each other. We can be together and supportive and a team /family but nahhhh y'all like drama and beef and comparisons"
Simone Wilson joked and said that Tyson looks 23. He said, "That man is every bit of 23 right here lo"
Denise Polite claimed that this was the 'dynamite kid ' era of Tyson. She said, "Mike was 15 or 16 in this picture. This is during the time he was the Dynamite Kid fighting in the JR Olympics"
ADVERTISEMENT
Article continues below this ad
Gwapp King wrote, "He look older than me and I'm 25"
Lonnie Williams joked and said "Mike aged in dog years. That's why he was so ferocious"
What are your thoughts on the picture of Tyson and Ali?
ADVERTISEMENT
Article continues below this ad
Watch This Story: Popular Boxers Losing For First Time: Mike Tyson, Canelo Alvarez, Muhammad Ali, and 18 Others
Who do you think would have won in a bout between the two if it ever happened? Let us know in the comments.