"He Needs to Chill Out He's Done His Bit"-Peaky Blinders Star Blasts Deontay Wilder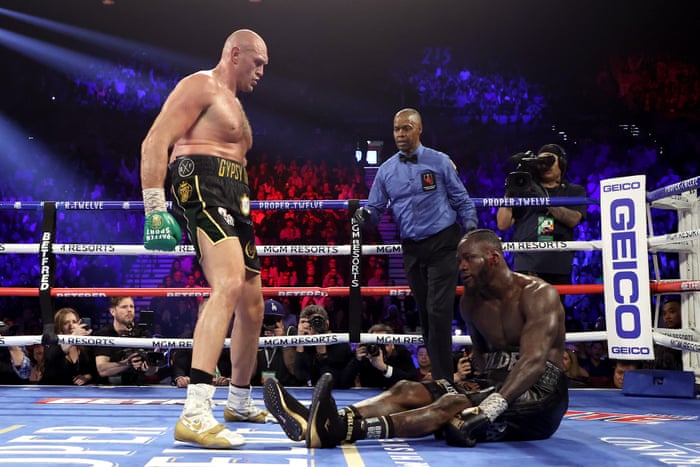 Peaky Blinders star Packy Lee has fired shots at Deontay Wilder. Lee said, he wants Wilder to accept the step-aside deal so that an all-brit unification bout can take place. Wilder and Fury drew during their first encounter, however, most experts felt Fury outboxed Wilder during the fight. The rematch was a completely different story.' The Gypsy King took control from the very first round and won convincingly.
READ : "Tyson Will go F***ing Through Him" – Peaky Blinders Star Comments on Anthony Joshua vs Tyson Fury
"Relax a third fight? come on "-Packy Lee
"Wilder needs to sit chill out and go back. He needs to just chill out he's done his bit. he is one of the biggest and best boxers in heavyweight history, but relax a third fight come on. You got one lucky punch in the first fight, schooled in the second at some point i felt nauseous. The fight we all want to see and the fight we need to see is Joshua vs fury" said Packy Lee to IFLTV
Wilder looked like a shadow of his former self during the rematch. Extremely sluggish across the ring, he was no match was Fury's shots.
Rumors have been floating around of Wilder accepting a step-aside deal ,however, the terms and conditions he has put forward are ridiculous. Although fight fans, want to see the unification bout take place, it's unlikely to take place this year.
A fight between Joshua and Fury will be the biggest fight boxing has witnessed in ages. Both men, hold all the belts between them. Joshua had a shock loss against Andy Ruiz jr last year and made a solid comeback in the rematch. Fury on the other hand remains undefeated and looks better each fight. With a unification bout in the works, a fight between Joshua and fury will generate plenty of hype.
What are your thoughts on Packy Lee's comments? Let us know in the comments section
ALSO READ : "Fury's Just Another Opponent"- Anthony Joshua Remains Grounded Ahead of Tyson Fury Showdown