"He Would've Been Retired From Boxing"- Tyson Fury on the Controversial Stoppage to Deontay Wilder Rematch
Published 06/17/2020, 5:01 AM EDT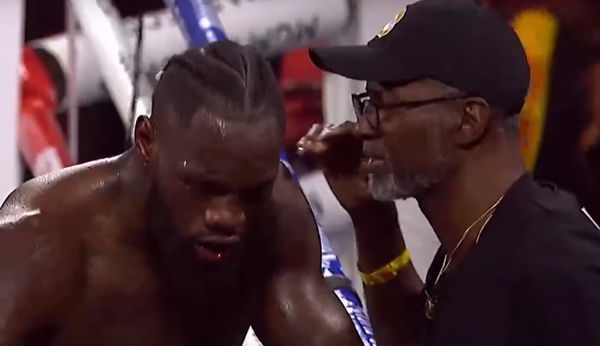 ---
---
The rematch between Tyson Fury and Deontay Wilder earlier this year sent the boxing world into a frenzy.
ADVERTISEMENT
Article continues below this ad
Fury left no stones unturned to proclaim himself the king of the Heavyweight realm as he dominated "The Bronze Bomber" for the entirety of the bout.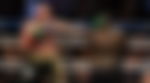 ADVERTISEMENT
Article continues below this ad
In fact, to Wilder's dismay, the match ended with Mark Breland from his corner throwing in the towel. As soon as the referee called the bout to a halt and Wilder realized, he screamed, "Why would you do that?!"
Nevertheless, he later admitted that Mark did the correct thing according to the position he holds. He also confirmed that he would have Mark in his corner yet again, whenever the conclusion to the Wilder-Fury trilogy takes place.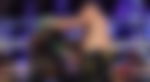 Interestingly, Fury believes that if it weren't for Mark in Wilder's corner, there wouldn't be a third fight! In an interview, Tyson said,
"I think that Mark Breland, never mind sack him or slag him, I think they need to give him a pay rise. Because without Mark Breland there wouldn't have been a third fight. He would've been retired from boxing."
Why did Tyson Fury say that Deontay Wilder would have retired?
Wilder seemed absolutely fazed when he met The Gypsy King the second time. Whether it was his costume's fault or not, he just couldn't get himself to stand properly on both his feet.
Thus, he absorbed a great deal of damage. In fact, post the second round itself, his grave-looking injury which many suspected to be a burst eardrum garnered gasps of disbelief from all spectators.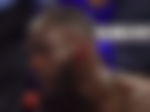 Soon, everyone was more worried about Wilder surviving in good health rather than winning. He was taking devastating damage with no intention to step down.
ADVERTISEMENT
Article continues below this ad
Of course, his determination to go out on his shield is much appreciable, but one can only guess what could have happened had Mar not come to the rescue. Speaking on the same lines, Fury said,
"To be honest with you, the fighters are there to fight. We're warriors. We fight on until we die, basically. But it is up to the corner. That's what you pay them for."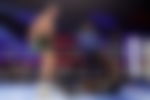 ADVERTISEMENT
Article continues below this ad
"[Wilder] couldn't protect himself. He didn't win a round, he didn't win a second of a round. He was getting badly injured. There was very bad swelling on the top of his head and on the side of his jaw."
Do you agree with what Fury has to say?