Mike Tyson Trains With UFC Legends Ahead of Boxing Return
Published 05/25/2020, 1:34 PM EDT
By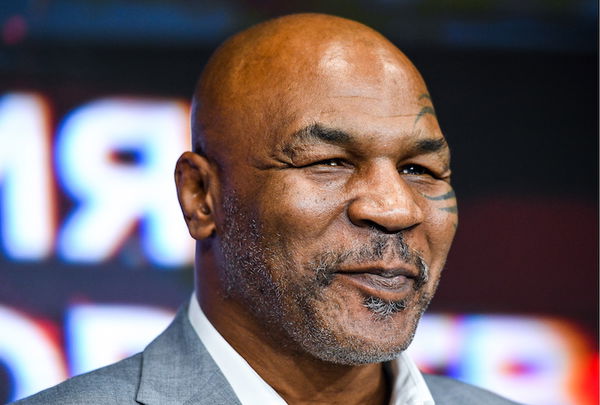 Mike Tyson has rolled back the years after a video of him training with Henry Cejudo and Vitor Belfort surfaced online. Tyson proudly displayed his insanely ripped physique, reminiscent of his early boxing days. Tyson revealed he's making a comeback to take part in various charity bouts.
"You're not going to believe the names"-Mike Tyson
ADVERTISEMENT
Article continues below this ad
"We're in calls, we're doing business with guys right now. You're not going to believe the names when the names come out. Sometime this week we'll have the contract done. And whatever money we get, it's going to somebody else. I'm not going to make any money – probably the company, my wife because she's partners with me, she'll make some probably. But my money is going to charity." Said Tyson on Lil Wayne's podcast
Several fighters have put their name in the mix to fight with iron Mike. Perhaps the most iconic of them all s Evander Holyfield. Tyson and Evander share a crazy past. Tyson famously bit Holyfield's ear off during their rematch. With a trilogy bout in the works, it's sure to raise plenty for charity. Another interesting opponent for Tyson is MMA legend, Tito Ortiz.
READ : "This is All he Knows"-Anthony Joshua Issues a Statement on Mike Tyson's Comeback
ADVERTISEMENT
Article continues below this ad
"This is an opportunity that i like"
"I got a phone call and someone started asking me, 'What do you think about fighting Mike Tyson?' I was like, 'Really?' This is an opportunity that I like. I'm in, 'I'm not sure if it's going to be MMA or boxing yet.' 'I haven't even gotten that far,' he continued. 'We both have got to be cleared by the athletic commissions. 'That's the biggest thing. Either one. I've been boxing for 20 years. My boxing skills have gotten better and better" said Ortiz to TMZ
Retired bantamweight champion Henry Cejudo paid tribute to iron Mike on social media as well. Tyson is often credited for paving the way for other fighters, given how inspirational he was throughout his career.
ADVERTISEMENT
Article continues below this ad
Fight fans are itching to see Tyson make a comeback. With several fighters in the mix, we'll have to wait and see who Tyson chooses as his next opponent.