Here's How 'Pretty Boy' Floyd Mayweather Became 'Money' Mayweather
Published 05/10/2022, 11:15 AM EDT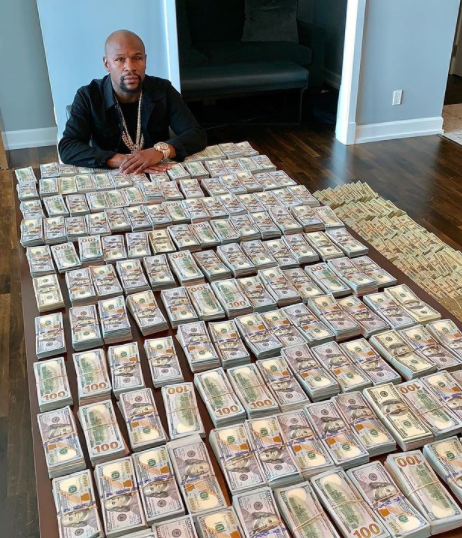 Floyd Mayweather has made an exceptional mark on his career by dominating the ring for over two decades. He went through a lot of struggles and has an interesting journey from becoming Pretty Boy to being known as 'Money' Mayweather.
ADVERTISEMENT
Article continues below this ad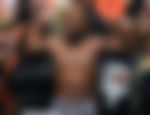 In his career, he earned a lot of titles and fetched a whopping sum of money by defeating the prominent boxers of his time.
ADVERTISEMENT
Article continues below this ad
Over the years, Mayweather he highly ranked as one of the richest sportsperson in the world.
Floyd Mayweather: Net Worth in 2022
According to celebritynetworth, Pretty Boy holds a current net worth of $450 million. Notably, he earned his income through various sources apart from his fight purses. It fascinates his fans when he shows his expenses on luxuries.
The fans not only follow him for his significant legacy in his boxing career but also for his lavish spending on various things.
Floyd Mayweather's biggest fight of all time
Floyd Mayweather took a leave from professional boxing in the year 2017. After that, he only fights exhibition bouts which add a lot of money to his bank account.
One of his significant fights when he fought against Filipino legend, Manny Pacquiao, caught a lot of attention from the boxing fraternity. The fight was known as 'The Battle of Greatness'.
Certainly, this fight earned both the boxers a tremendous amount of money, and Mayweather, the winner of the bout, earned $180 million.
On the other hand, it was the biggest payday for Pac-man, as he earned $120 million for the 12 rounds he boxed with Mayweather. However, this wasn't the highest amount earned by Floyd Mayweather in his career.
'Money' Mayweather earned $275 million when he defeated the UFC legend, Conor McGregor, in his last professional fight in T-Mobile Arena, Las Vegas.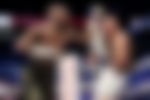 Likewise, 'The Notorious' also fetched a sum of $100 million, which is the highest purse fight of his life.
How much has Floyd Mayweather earned from fights?
Mayweather's estimated earnings from his fight purses are about $1.1 billion in which he fought noteworthy boxers.
Here are some events which earned him a lot of money to his name. 
| | | |
| --- | --- | --- |
| EVENT | DATE | FIGHT PURSE AMOUNT IN USD |
| Arturo Gatti | June 2005 | $3.2 million |
| Carlos Baldomir | November 2006 | $8 million |
| Oscar De La Hoya | May 2007 | $25 million |
| Ricky Hatton | February 2008 | $20 million |
| WWE Wrestle Mania | December 2008 | $25 million |
| Juan Manuel Márquez | September 2009 | $25 million |
| Sugar Shane Mosley | May 2010 | $30 million |
| Victor Ortiz | September 2011 | $40 million |
| Miguel Cotto | May 2012 | $40 million |
| Robert Guerrero | May 2013 | $50 million |
| Saul Alvarez | September 2013 | $75 million |
| Marcos Maidana I | May 2014 | $40 million |
| Marcos Maidana II | September 2014 | $32 million |
| Manny Pacquiao | May 2015 | $250 million |
| Andre Berto | September 2015 | $35 million |
| Conor McGregor | August 2017 | $300 million |
| Tenshin Nasukawa | December 2018 | $9 million |
| Logan Paul | June 2021 | $35 million |
| | Total | $1.022 billion |
Businesses and Contracts Floyd Mayweather has been involved in
Apart from his fight purses, Mayweather earns through various verticals of his investments. These are Mayweather Promotions, The Money Team, The Money Team Racing, Mayweather Boxing + Fitness, Girl Collection, and Skate Rock City.
These businesses deal with different prospects of sporting and entertainment, which are the additional income for Mayweather.
History of Floyd Mayweather to Money Mayweather
It was a devastating moment for Mayweather when he lost in the semi-final of the Atlanta Olympics, 1996, against Serafim Todorov.
ADVERTISEMENT
Article continues below this ad
But, he didn't let this failure affect his career. Instead, he went on to fight world champions in his professional career.
Two decades after his last loss in amateur, Mayweather now stands as the most successful boxer of his generation and also one of the richest athletes in the world. Hence, he is known as 'Money' Mayweather.
ADVERTISEMENT
Article continues below this ad
Watch This Story: Floyd Mayweather Vs Don Moore Stats: Record, Age, Height, Reach, And Knockout Ratio
Do you think there are any other boxers who can match the stature of Floyd Mayweather?