"He's a Little Too Into Himself": Mike Tyson Once Criticized Floyd Mayweather for Being Arrogant
Published 12/07/2021, 2:50 PM EST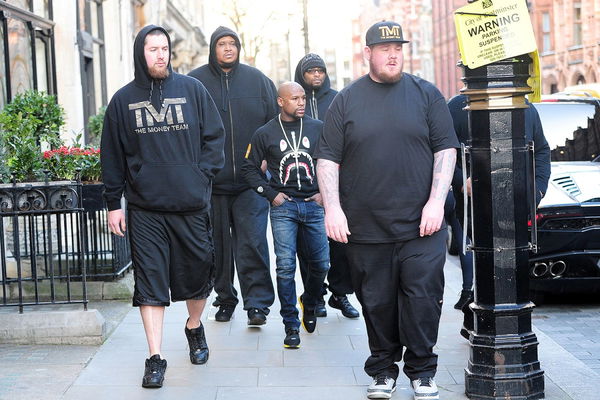 On his Hotboxin podcast, 'Iron' Mike Tyson once shared his thoughts on boxing's 'Pretty Boy', Floyd Mayweather. The 55-year-old suggested that there is no doubt about the fact he is one of the best ever to do it. However, the Brownsville native feels like 'Money' Mayweather is a bit too obsessed with his own achievements.
ADVERTISEMENT
Article continues below this ad
Tyson added that there is no reason for Mayweather to not be into himself as he himself was exactly like that. He believes that sooner or later, Floyd would need to change his ways. However, Tyson completely understands where 'Money' is coming from and can completely relate to him.
ADVERTISEMENT
Article continues below this ad
"Awesome fighter, great fighter, even though he's a little too into himself. He should be, I was the same way too but you have to come to reality some way he has to put his head down and guard, we're nothing to be f***ing arrogant. You expect us to be ignorant and arrogant, look who we came from," said Mike Tyson.
While Mike Tyson thinks Floyd Mayweather is into himself, fans on Twitter feel that he is currently a little obsessed with Canelo Alvarez as well-
Floyd Mayweather is currently a little too into Canelo Alvarez as well
For the past few weeks, Floyd Mayweather has been on about his 2013 opponent and rival, Canelo Alvarez. Fans have now picked up on this and 'Money' Mayweather is now facing quite a lot of heat on social media.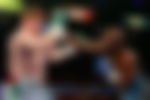 Mayweather recently even took shots at Canelo over PED usage and even accused him of ducking a mega super-middleweight clash with David Benavidez. Following his recent comments at the Cruz vs Davis presser, many fans took to Twitter to point out his strange behavior and near-obsession with Canelo Alvarez.
Floyd Mayweather great boxer, 100% top 10 of all time.

Also a shitty person who seems to be obsessed with Canelo.

— 音楽は人生だ (@djcomplexonline) December 4, 2021
Very disrespectful, even though I treat him as TBE he's so full of shit.

— status (@statusmainacc) December 7, 2021
Lmfao mans is so tight Canelo created a better legacy and with a loss 😭

— chris (@fuckachris) December 7, 2021
ADVERTISEMENT
Article continues below this ad
Canelo never spoke on Floyd. He can careless of Floyd. He beats him ok. But Canelo is building his own legacy. Floyd just jealous about Canelo getting all the attention from the media and they praise him. Canelo lives in his head rent free.

— CloudX (@LiamJThai1) December 7, 2021
ADVERTISEMENT
Article continues below this ad
Do you think Floyd Mayweather is onto something here or does he simply feel overshadowed by the Mexican pound-for-pound king's dominance in the sport? Do share your thoughts in the comments section!