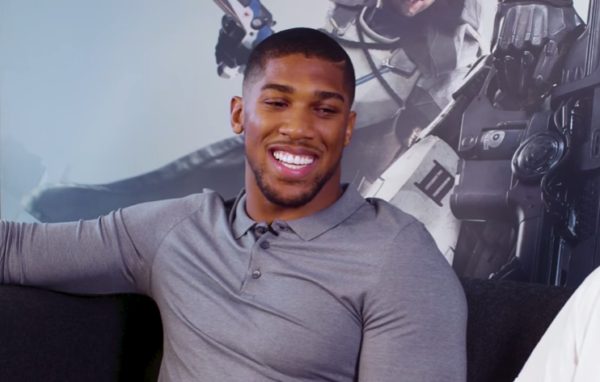 Anthony Joshua has backed boxing legend Mike Tyson ahead of his comeback against Roy Jones Jr.
The fight has come under a lot of scrutiny due to the age of both fighters. Both boxers are above the age of 50 and since the fight is without head guards it could pose serious health risks for both fighters.
Despite the negativity, Joshua has backed "Iron" Mike and is confident that the boxing legend will secure the victory.
READ : "He Can Eat You With His Hands" – Roy Jones Jr. Comments on Anthony Joshua
Anthony Joshua is confident Mike Tyson will win
"Tyson hitting pads with ferocious behaviour is second nature to him. But to someone watching from home? It's like he's going to rule the heavyweight division". Said Anthony Joshua.
Anthony Joshua is also set to make a return this year and already has a mega fight signed up for next year.  Joshua will take on his mandatory challenger Kubrat Pulev first,and has agreed terms with Tyson Fury.
A bout against Tyson Fury will be Joshua's biggest fight of his career, as it's an opportunity to unify the titles. However despite the magnitude of the event, Joshua is confident he can beat Fury.
"what have you seen from Fury? A couple of feints? Moving around? What have you seen that makes him seem so intimidating? Speed?
"If the sport is lacking so much talent then all you need is feints and movement to be classed as a great of this generation".
"With hard work, motivation and studying you can overcome that". Said Joshua
There were concerns around Anthony Joshua's fitness after he was pictured in crutches a while. However, Joshua announced he's back in camp and has recovered from the small injury
There were talks of Pulev and Deontay Wilder stepping aside. However, these rumors were quickly put to rest.
What are your thoughts on Anthony Joshua's comments? Let us know in the comments below!
ALSO READ : "I'm Doing It For Someone Else"- Mike Tyson Opens Up on Comeback Reasons