"He's Gonna Make a Tattoo" – Vitor Belfort Calls Jake Paul Out and Calls Himself His 'Big Daddy'
Published 09/13/2021, 1:50 PM EDT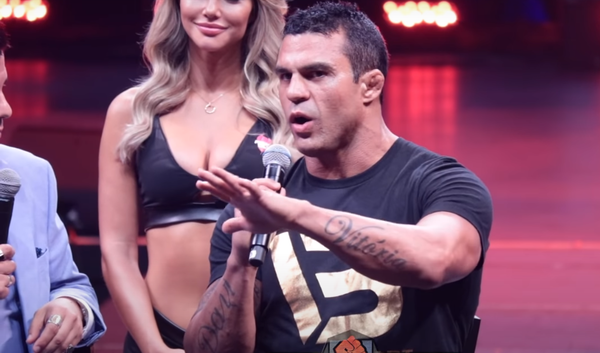 ---
---
Vitor Belfort took on Evander Holyfield in the boxing ring last weekend. The former UFC champion took out the former boxing heavyweight champion in brutal fashion. Many fans even questioned why The Florida State Commission licensed the fight. In the very first round, Belfort dropped his 14 years older opponent twice.
ADVERTISEMENT
Article continues below this ad
The referee saw enough and stopped the fight. Holyfield protested the decision and felt the fight ended early. However, at 58 years old, no one really expected 'The Real Deal' to put up a fight against 'The Phenom'.
ADVERTISEMENT
Article continues below this ad
Immediately after beating Holyfield, Belfort wanted all the smoke. He called out Jake 'The Problem Child' Paul to a $30 million winner take all fight. Even after calling him out on live TV, Belfort continued the Jake Paul trash talk. In the post-fight press conference, Belfort did not hold back.
"He's just getting the attention, and someone needs to give him a whip, that's me. I'm his father, I'm gonna put him on my lap. He gonna meet daddy, big daddy. He gonna meet big daddy, he has to. He's gonna make a tattoo 'Big daddy'. When I beat him he's gonna call me big daddy" 
Vitor Belfort seems quite confident in his ability to beat the undefeated Jake Paul. Paul himself recently won a fight against a former UFC champion. Jake beat Tyron 'The Chosen One' Woodley in a split decision win after eight rounds of boxing. Jake is yet to respond to Belfort's offer.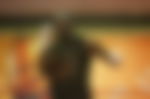 Vitor Belfort vs Jake Paul
ADVERTISEMENT
Article continues below this ad
If the phenom does end up getting his fight against Jake Paul, it will definitely sell a lot of PPVs. Both Jake and Belfort know how to sell fights, and many of Jake Paul's haters would love to watch him get pummeled by Vitor Belfort.
Jake is undefeated in his professional boxing career, however, he has fought a boxer of serious pedigree yet. The closest he came to a hard-hitting puncher was Tyron Woodley, even though Woodley connected only a few times, the times that he did connect, he ended up almost knocking Paul out.
ADVERTISEMENT
Article continues below this ad
A fight against the hard-hitting Brazilian phenom may not be the best step forward in Paul's boxing career.
Would you like to watch Vitor Belfort fight Jake Paul?