Hollywood Actor Jamie Foxx Once Roasted Mike Tyson and Nobody Laughed- But Why?
Published 01/12/2021, 11:30 AM EST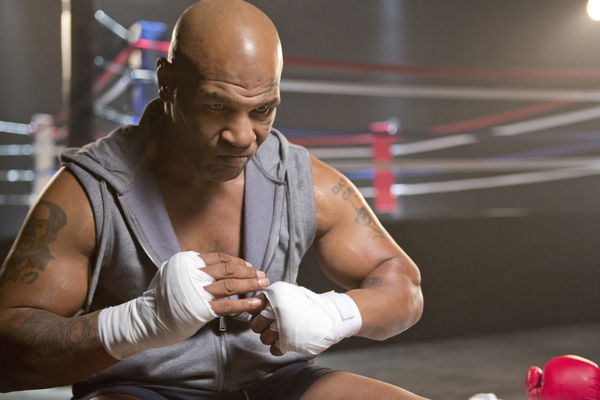 ---
---
Mike Tyson was the reigning star of boxing back in the 90s. He was the most flamboyant man of the sport, maintaining a lush lifestyle both in and outside the squared circle.
ADVERTISEMENT
Article continues below this ad
Tyson made many friends in Hollywood and even worked in a number of movies. Although Jamie Foxx came into Tyson's friend circle, later on, the duo had an unprecedented encounter in the past.
In a chat with All Urban Central, Foxx revealed a hilarious anecdote back from the 90s when he was a standup comedian.
ADVERTISEMENT
Article continues below this ad
He said, "When I first started out, I'm doing standup comedy in LA I'm burning up the clubs back when it was gunslinger time, you know. It was like Eddie Murphy on stage, Robin Williams, Jim Carrey young Chris Rock early Adam Sandler…
"I'm doing this hood club right and I get to my Mike Tyson joke which is my go-to right it to it and nobody laughed! You know why? Because Mike is in the audience."
Foxx felt that this joke was witty which will leave the audience in splits, but nobody laughing at this joke left him staggered. He figured out that Tyson was sitting right there between the audience and that was predominantly why nobody dared to giggle.
And this was the time in the late 1990s when 'Iron' Mike was putting his opponents to sleep with his unbelievable power.
Foxx got scared but received a standing ovation for his set and even had a tiny chat with Mike Tyson towards the end of the night. 'Iron Mike' comforted him and since then he started hanging out with him.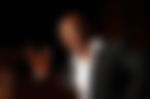 Mike Tyson and his Hollywood run
Tyson rose to super-stardom through boxing and also used his big-profile in Hollywood. He has worked in movies like The Hangover, Kickboxer, IP Man 3, and more. His fans extolled him for his performance in IP Man 3.
In fact, Jamie Foxx will play Mike Tyson's character in the American boxer's biopic, 'Just Mercy'.
ADVERTISEMENT
Article continues below this ad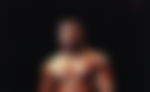 Needless to say, Mike Tyson is the most versatile personality who adapts to anything and everything that is thrown at him. Even at 54, he keeps himself relevant and is super active, often featuring in headlines.
Out of all his notable work in the film industry, which has been your absolute favorite?
ADVERTISEMENT
Article continues below this ad