Hosts Warned After Treating Mike Tyson 'Like a Circus Act' in Jump Rope Video
Published 06/27/2022, 3:45 PM EDT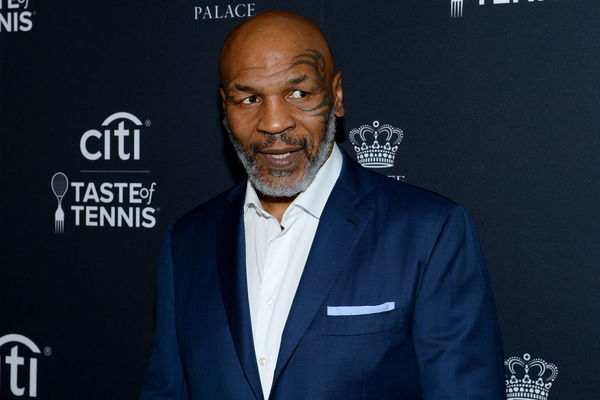 From being the most feared fighter in his prime to giving out laid-back cool grandpa vibes, former heavyweight champion Mike Tyson has come a long way. Moreover, 'Iron' Mike's contributions to the sport have earned him the love and adoration of boxing fans worldwide. A recently unearthed video showed a retired Tyson flexing his jump rope skills.
ADVERTISEMENT
Article continues below this ad
Tyson was a guest on the 'Windy City Live' in 2012. During the show, the hosts Val Warner and Ryan Chiaverini were curious if the retired champ was still 'The Baddest Man on the Planet'.
ADVERTISEMENT
Article continues below this ad
In fact, Chiaverini challenged Tyson to a jump rope demonstration. He said, "We know that when you were the champ, and every great boxer is a great jump rope artist."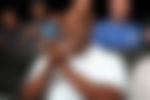 Tyson, on the other hand, tried backing out, stating that he has been away from jump rope for 20 years. However, he later impressed both the hosts and the audience with an impressive jump rope demonstration.
Moreover, he proved that his skills have not aged a day, since he retired.
Fans are in awe of 'Iron' Mike Tyson
Boxing fans were overjoyed to see that Mike Tyson's skills have not waned after years of retirement. A few fans even shared their thoughts on Tyson's impressive demonstration.
 

View this post on Instagram

 
Corvux IX was quick to point out that a good jump rope skill is a sign of a good boxer. The fan mentioned, "A great boxer never forgets jumping rope."
Meanwhile, another fan, Carl Darl, found it hard to believe that it had been 20 years since Tyson skipped rope. He stated, "I don't believe it's 20yrs since he's jumped rope. He looked like he hasn't lost a step."
Similarly, a fan named Bryan Marcia was surprised that Tyson was able to pull it off while being twice as old as him. He said,
"

Bruh he jumps ropes faster than me and I'm less than half his age

️

."
Tyson was yearning to get back in the ring with exhibition bouts at that time. A viewer Justin Simonelli emphasized that by saying, "I LOVE HIM! His muscle memory is incredible, no wonder he wants to get back into the ring!!"
 

View this post on Instagram

 
On the other hand, a fan stated Giancarlo Vasquez stated that skills can not be forgotten. He said,
"
Talent and skills are never forgotten; you are born with them.

"
ADVERTISEMENT
Article continues below this ad
Another fan, Versie Smith, also spoke about the legend's demeanor with kids. She said, "I never knew Mike Tyson would be so much fun to watch. You can not help.but love Mike Tyson…Tyson is so sweet and great with kids. This makes me smile! I hope Tyson brings his 1 man show to our area…"
However, a fan named Mike Keltner had a warning for the hosts. He said, "They should be careful when treating a trained fighter like a circus act."
In fact, these fan reactions are proof of the massive respect that Tyson has earned over the years. From humble beginnings to superstardom, Tyson has become an irreplaceable inspiration for thousands of upcoming boxers.
ADVERTISEMENT
Article continues below this ad
WATCH THIS STORY – Michael Jordan vs Mike Tyson Net Worth Comparison
What do you think of Tyson's jump rope skills? Let us know in the comments below.