How Can Manny Pacquiao Beat Errol Spence Jr.?
Published 05/22/2021, 9:00 AM CDT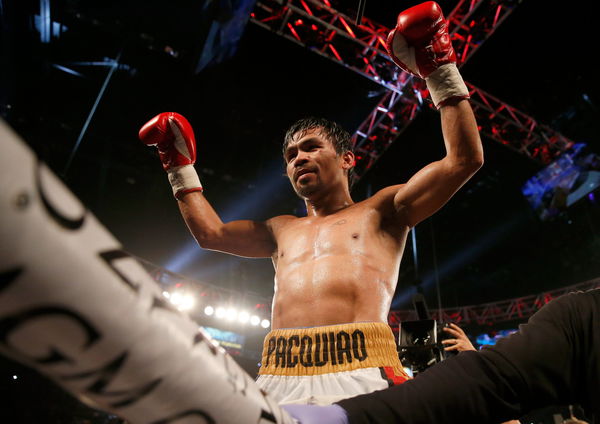 ---
---
42-year-old Manny Pacquiao will return to the squared circle and take on the undefeated world champion Errol Spence Jr, on August 21 in a 147 lbs title thriller. Following his last win against Keith Thurman in 2019, 'Pac-Man' will relinquish over a two-year-long lay-off from the action.
ADVERTISEMENT
Article continues below this ad
Hence, Errol Spence Jr. might be a bit too risky bout for the octuple world titlist. Although 'Pac-Man' remains an all-time elite, he wouldn't have a blueprint to look at and craft Spence Jr's defeat. Nevertheless, Pacquiao's unparalleled experience would always be a massive advantage and with some added qualities, he can be the first boxer to vanquish 'The Truth'. Here's how Manny Pacquiao can beat Errol Spence Jr.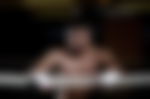 ADVERTISEMENT
Article continues below this ad
Manny Pacquiao vs Errol Spence Jr.- A Welterweight treat
A battle between two elite southpaws will see Spence Jr. gain a massive advantage of height and reach. So, he would be liable to dictating pressure from a distance. And if Pacquiao needs to act, he would like to close the gap and hit from the inside.
This seems to be a predictable picture of the fight. However, the in-ring collision can feature several unique possibilities, putting a gruesome matchup to the display. Pacquiao has several tools to use and can rightly outwork Spence Jr. inside the ring.
Manny Pacquiao and his speed
The Filipino Senator is quick and has impeccable footwork to complement his power. Even though he falls short of reach, Pacquiao's quick movement allows him to hit the opposition from anywhere. Hence, he can crack 'The Truth' and give him a hard fight inside the ring.
Blueprints from Kell Brook and Danny Garcia
Manny Pacquiao can look back at Spence Jr's performance against Danny Garcia and Kell Brook. Although none of the men could get the win, they seemed to reveal a lot of loopholes in Errol Spence Jr's game. They have had success in the early stage but 'The Truth' appeared invincible.
Meanwhile, Pacquiao has been in the ring with several elites and world champions. So, he can take notes from a few fights and craft his own design of beating the unbeaten welterweight champion.
Defense and Tactics
Pacquiao's defense is regarded as one of his strongest features. His rapid movement is one prime reason behind to go will with the defense. But Pacquiao's head movement can also surprise his rivals.
ADVERTISEMENT
Article continues below this ad
That said Errol Spence Jr. can not afford to rush in the game. Or else he might fall prey to Pacquiao's counter hooks. While there are several factors to look at, Pacquiao vs Spence Jr. will be an important fight for the welterweight division.
Do you think Manny Pacquiao can beat Errol Spence Jr?
ADVERTISEMENT
Article continues below this ad