How Did Jaron 'Boots' Ennis Get His Nickname?
Published 04/05/2021, 11:00 AM EDT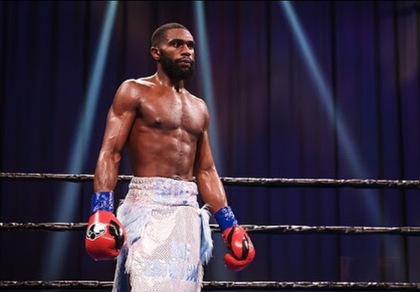 ---
---
USA's very own, Jaron Ennis might be the sleeping underdog that the boxing world is yet to acknowledge. Boasting a clean record of 26-0, the welterweight prodigy is rapidly ascending the ladder.
ADVERTISEMENT
Article continues below this ad
Honed by power and skill, the 23-year-old has showcased all the prowess that could help him become a successful boxing veteran in the future. That said, he rightfully deserves all the attention and glory of the sport.
Nicknamed 'Boots', Jaron Ennis' boxing career has been perfectly set up. However, few people know that someone accidentally set Ennis' nickname when he was a teenager. Although he had the chance to change his moniker, Ennis seemingly liked the tag and went ahead with it.
ADVERTISEMENT
Article continues below this ad
In the past, the welterweight elite spoke to Fansided and revealed the true story behind picking up the nickname of 'Boots'.
How did Jaron Ennis become 'Boots'?
As per Ennis, he was originally named 'Boops', by his mother. However, it was mistakenly perceived as 'Boots' when Ennis was a child at the boxing gym. The undefeated puncher recalled the incident and revealed how 'Boops' became 'Boots'.
"Once I started going to the gym when I was little, my dad was calling my name, and everybody thought my dad was saying "Boots," like the shoes. So we just kept it and stuck with it," said Ennis.
Ennis carried the name 'Boots' and stuck with it to such an extent that it became even more popular than his proper name.
His inspiration to become a pro boxer came from his brother. Although Ennis has had a sensational amateur career, he would have missed out on being a professional without his brother's guidance.
ADVERTISEMENT
Article continues below this ad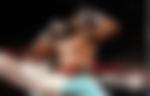 A young Ennis saw his brother fight at Philly amid a live crowd. That's when he fell in love with the sport and dreamt of becoming a professional one day. And once the fights began getting telecasted, Jaron Ennis became adamant about converting his dream to reality.
While he himself is an elite boxer now, 'Boots' continues to inspire several youngsters to lace up the gloves. His story may even bring a smile to up-and-coming fighters who have had their own nicknames changed due to an error in hearing.
ADVERTISEMENT
Article continues below this ad