How Did Mike Tyson Lose His Millions and Gain It Back?
Published 11/27/2020, 8:42 AM EST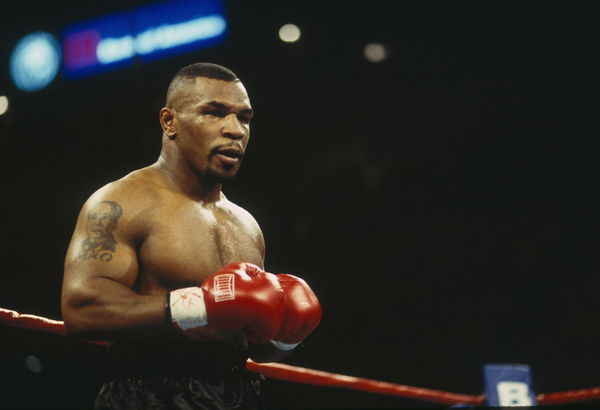 ---
---
Mike Tyson, the former heavyweight world champion, was a cash-machine for the promoters in his prime. Honed under the leadership of Don King, he became the face of boxing from the late 80s to the end of 90s.
ADVERTISEMENT
Article continues below this ad
That said, Tyson also became one of the richest men in the sport, boasting a net worth of $300- $400 million before blowing it all in 2003. However, Tyson had a glittery lifestyle by then.
Unlike this era, social media promotions or brand endorsements weren't the cash cow for many boxers. Thus, Tyson made most of his fortune by stepping inside the ring. While he was knocking out everyone on his way to glory, he was blessed with several lucrative paydays by his promoters. Although he later accused Don King of underpaying him, Mike Tyson still bagged a heavy amount. So heavy, that he ended up buying Serbian tigers and big mansions all over the world.
ADVERTISEMENT
Article continues below this ad
Apart from being an elite heavyweight, he was also a global sensation. 'Iron' was famous for being a party animal. During his prime, Tyson had spent millions on such parties and luxury cars. Thus, at one point, he ran out of all the riches.
How did Mike Tyson lose all his money?
As per Boxing Scene, Mike Tyson's extravagant lifestyle cost him all the money he earned. 'Iron Mike had a controversial life and was rumored to be dating several women. While he was the flamboyant superstar of boxing, an enormous sum of his money leaked away before he even realized the loss.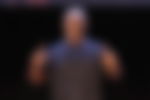 In 2003, he was officially declared bankrupt. However, Tyson rose back from that point and regained his riches in fashion. Although it was nowhere close to the amount, he bagged in his prime, the heavyweight great still secured his life with plenty of business ventures and public appearances again.
How did Mike Tyson regain back his wealth?
ADVERTISEMENT
Article continues below this ad
After the bankruptcy, Tyson took two more fights against Danny Williams and Kevin McBride before calling it a day. He lost both the fights but still received a commendable amount to pay off his debt. He then turned towards Hollywood and did cameos in several films and TV shows.
Now at 54, Tyson owns a ca*****is ranch in California and has his own podcast. He also has his own merchandise sales that help him maintain his lifestyle. Meanwhile, Tyson is guaranteed an amount of $10 million for his upcoming exhibition fight against Roy Jones Jr. He claims that the money will be for charity and he won't touch a single cent.
ADVERTISEMENT
Article continues below this ad
Amid all the rigmaroles, Tyson has always been one of the most-talked-about celebrities in the sport. This has been what has helped him remain in the limelight long after his retirement.