How Did Saul Alvarez Become Canelo Alvarez? The Real Reason Behind His Nickname
Published 12/14/2020, 9:25 AM EST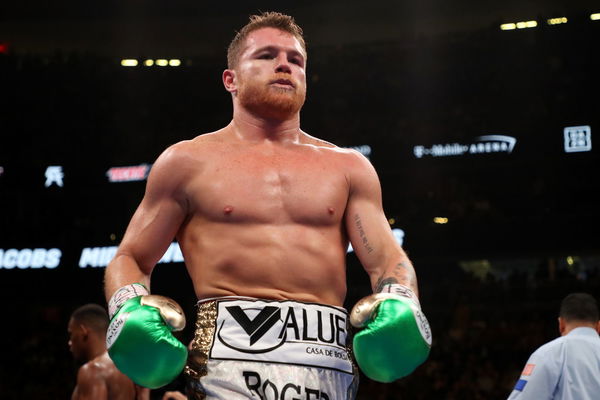 Canelo Alvarez needs no introduction to the boxing fans as he is already one of the greatest to have stepped into the squared ring. The multi-divisional champion is just 30 and has an alluring professional record of 53 wins, 1 loss, and 2 no results.
He will appear in the ring again on December 19th when he takes on Callum Smith for the vacant WBC super-middleweight and WBA super-middleweight straps.
However, Canelo isn't his real name. In fact, it is a moniker that his long-time trainer Eddy Reynoso gave him when he was just 12. Canelo's actual name is Saul Alvarez.
ADVERTISEMENT
Article continues below this ad
While it is no secret to the combat community, not everyone knows the meaning of Canelo or the reason behind this nickname.
15-year-old Alvarez became a professional in 2005. It has been a glittery journey for him since then. In 15 years, he has lost only once to Floyd Mayweather Jr., creating one of the best resumes in the sport.
But how did 'Canelo' became an inevitable part of Alvarez's life?
Canelo Alvarez- The mystery behind the nickname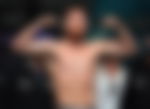 The term Canelo comes from the Spanish word Canelito, which means 'little cinnamon'. Santos Saul Alvarez Barragan aka Canelo received the nickname for his appearance.
ADVERTISEMENT
Article continues below this ad
As per The Sun, Canelo's trainer Reynoso felt, the little boy's look isn't the same as most of the war-torn Mexicans. Instead, he had charisma, a subtle face, and red hair which was absolutely flamboyant.
However, an in-ring Alvarez was totally different. He was fierce, skillful, and was always eager to learn. That's when Reynoso tagged him as 'Canelito'. But later trimmed it to Canelo.
ADVERTISEMENT
Article continues below this ad
Alvarez has since owned the nickname, and how. Now, Canelo seems to be his prime identity while most of the boxing fans are unaware of his name being Saul Alvarez.
In the nearing weekend, the superstar will return, citing a blockbuster year-ending event. But is he the same superstar without Golden Boy Promotions?