"How Do You Expect Him to Be a Humble Man?" – Chris Arreola Has "No Sympathy" Towards Andy Ruiz Jr.
Published 07/15/2020, 11:00 AM EDT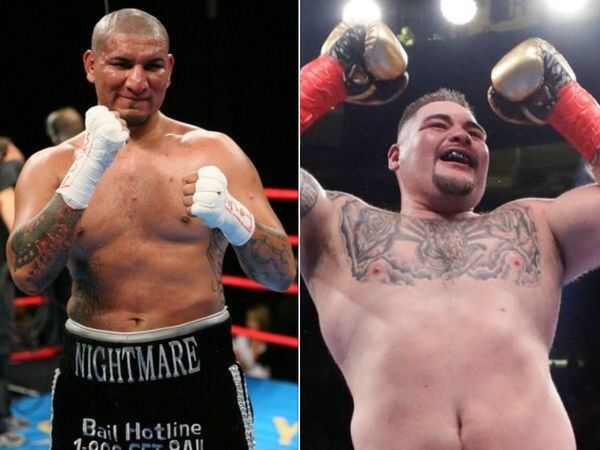 Former WBC title challenger Chris Arreola showed no sympathy towards former WBA (Super), IBF, WBO, and IBO heavyweight champion, Andy Ruiz Jr.
In June 2019, Ruiz pulled off one of the biggest upsets in boxing history. The American boxer stopped the previously undefeated Anthony Joshua to become the heavyweight champion of the world. It was a monumental victory for Ruiz. However, the win also made him overconfident.
Due to a lack of discipline, Ruiz lost his titles a few months later. Joshua outclassed the 30-year-old in the rematch. Since that loss, Ruiz has been out of the competition.
ADVERTISEMENT
Article continues below this ad
Besides that, he has also changed his camp. Ruiz now trains with Canelo Alvarez's coach, Eddy Reynoso.
Chris Arreola vs Andy Ruiz Jr. is in the works
Arreola, 38-6-1-2, last fought almost a year ago; the 39-year-old suffered his sixth professional loss against Adam Kownacki.
In a recent interview with Sky Sports, Chris appreciated Ruiz's skills and power. He also revealed that he might face off against the "Destroyer" in the future.
"This kid, not only was he big, but he was big with fast hands. A lot of power behind his punches, and I knew that this kid was going to be a heavyweight to be reckoned with in the future. And here we are now. We might even be meeting one another in the ring with 10-ounce gloves."
Arreola understands where Ruiz comes from
Moreover, Arreola believes that making a ton of money abruptly has its effects on a person.
"I would have probably been doing the same thing. You got to remember this. One month he fights against (Alexander) Dimitrenko for $10,000, $8,000. Six weeks later he's fighting for $4 million. Ten weeks later he's fighting for $10 million.
"How do you expect him to be a humble man? We come from nothing. I come from nothing. Having that kind of money, I wouldn't know and I didn't know how to handle myself," Arreola said.
ADVERTISEMENT
Article continues below this ad
Ruiz weighed in at 268 lbs for the first fight with Joshua. For the second fight, he weighed in at 283.7 lbs. That is almost 15 lbs more. Although he claims to understand Ruiz's actions, Arreola showed no sympathy towards him for the lack of discipline.
"So no, I don't have no sympathy. I understand where he comes from and I understand what happened. You live and learn. I was drinking Corona, I was partying. I would show up whenever I wanted to show up to the gym.
ADVERTISEMENT
Article continues below this ad
"I would come up with excuses on the way to the gym. I would say that my car needs an oil change. I need new tires. You know there's always an excuse. Like I said, it comes from having nothing and then having everything."
Do you want to see Chris Arreola vs Andy Ruiz Jr.?