How Does Gervonta Davis Spend His Money? Cars, Houses, Jewelry 
Published 12/04/2021, 8:47 AM EST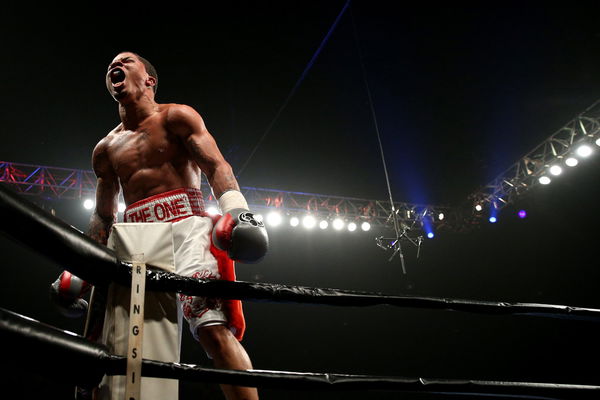 Floyd Mayweather's protege Gervonta Davis is now a massive name in boxing. Over the years, he has racked up a clean undefeated record with a near-perfect knockout rate. Under his mentor's wing and guidance, the three-time world champion has managed to pick the right fights at the right time.
ADVERTISEMENT
Article continues below this ad
His association with the 'Mayweather' brand has paid off huge dividends for 'Tank' Davis in the past couple of years. Starting with a $75,000 payout in his first IBF super featherweight world title clash against Jose Pedraza, Gervonta Davis is now earning more than most other top prospects and champions.
ADVERTISEMENT
Article continues below this ad
At the young age of 27, he is already one of the richest athletes in the sport. With 'Money' Mayweather by his side at all times, Gervonta Davis' net worth, as of December 2021, reportedly stands tall somewhere between the $4 million – $6 million range.
Davis now wants to expand his presence and make a name for himself in other domains. He recently revealed he wants to become a much bigger star, even outside the four corners of a boxing ring.
Here's a look at how the 27-year-old's lifestyle and the ways in which spends his money –
Gervonta Davis Has Spent Over $2.2 Million From His Net Worth on Cars
It is evident from his social media feed, especially on Instagram, that Gervonta Davis owns at least four luxury cars – a Rolls Royce Cullinan, a Corvette Stingray, a Lamborghini Urus SUV, and a beast of a customized USSV Rhino GX.
From other videos and news pieces about Davis' car crashes and lawsuits, we now also know that he also owns four other expensive luxury cars including a Ferrari, Rolls Royce, Range Rover, and another slick Lamborghini.
Rolls Royce Cullinan – $330,000
Corvette Stingray – $61,000
Lamborghini Urus – $220,000
A customized USSV Rhino GX – $330,000
 

View this post on Instagram

 
All in all, Gervonta Davis has spent at least and over $2.2 million on luxury and ultra-luxury vehicles.
Inside Gervonta Davis' Luxurious Mansion
Not much is known about his residence(s); however, one ESNews video gives us an insight into a Las Vegas mansion that Gervonta Davis uses as a camp base. Ellie Seckbach gave a deep look in and out of the massive mansion; he showed that the entire Las Vegas strip is visible from his house, that it has a jacuzzi, a swimming pool, and a basketball court.
"Very relaxing, it's like you're in a resort, like you're in an island somewhere, but you're in the middle of the city, in a busy place like Vegas," Seckbach described his experience at Davis' mansion.
Gervonta Davis' Insanely Expensive Jewelry
'Tank' Davis is almost always decked out with jewelry. He has a huge fascination for diamond-encrusted necklaces, wrist brackets, veneer teeth, rings, and all possible forms of jewelry.
ADVERTISEMENT
Article continues below this ad
In 2019, Davis revealed that $6 million worth of a chain and a watch were stolen from his house just two hours after he showed them off on social media. Taking to social media, Davis begged his fans, saying: "Yo somebody broke into my house here in Cali and stole my jewelry…If somebody try to sell it let me know!".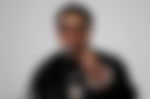 However, this is not the only jewelry mix-up he's been involved in. In early 2020, a jeweler even sued Davis over not honoring a $250,000 purchase order. Davis reportedly 'bought' a $130,000 green Richard Mille watch, a $30,000 Rolex, and about $72,000 worth of pendants. He also had another Richard Mille watch repaired for $19,000.
ADVERTISEMENT
Article continues below this ad
The lawsuit read, "Davis knew that the cashier's check was counterfeit and he acted intentionally and with malicious intent". He was then asked to either return the jewelry or pay the $250,000 with interest charges.