How Fast is Roy Jones Jr?
Published 11/21/2020, 4:49 AM EST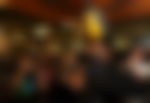 ---
---
Roy Jones Jr is one of the most famous boxers of his generation. The legend of the sport was most famously known for his world titles in 4 divisions and being the only middleweight to win a world title at heavyweight. So what made Jones Jr so good that he could compete at those weight classes despite starting out at junior middleweight?
ADVERTISEMENT
Article continues below this ad
The few important aspects of any fighter are ring IQ, head movement, power, footwork, and speed. Roy Jones Jr had a fantastic combination of these, but he was most famous for his speed. It was his speed that made it so easy for him to move up the divisions and still dominate. He kept his fast hands at the same speed right up to heavyweight. So how fast was 'Captain left hook'?
ADVERTISEMENT
Article continues below this ad
Bleacher report once ranked the fastest boxers of all time and featured Roy Jones Jr at the top of that list. Modern-day fans will think of the likes of Ryan Garcia when you talk about fast hands. However, Roy Jones Jr's speed was lightning quick.
He could showboat in the ring, with his hands down, and yet knock out opponents with a counter-punch. He was known for baiting the opponent with his antics and then throwing a quick, powerful counter-punch before the opponent could even react.
READ: "This Dude's Tryna Kill Me" – Roy Jones Jr Says His Trainer Is Taking Advantage of Him
 Has Roy Jones Jr lost his speed?
ADVERTISEMENT
Article continues below this ad
Jones Jr. was always confident in his hands, and it always delivered. It was the one thing that set him apart from the other fighters; and even as he went into the twilight of his career, he still displayed lighting quick hands.
Even now, ahead of his return to boxing against Mike Tyson, he still displays incredible speed.
ADVERTISEMENT
Article continues below this ad
In his recent training videos, 'Superman' has shown his fast hands and claimed that he is still the fastest fighter in his gym. Though he may not be in the best physical condition, the 51-year-old has not slowed down. He has proven that his speed was a natural gift; something that will not wear away. Fans will be excited to see more of this come November 28.