How Floyd Mayweather Is Helping Terence Crawford and Errol Spence Jr. to Bury Boxing
Published 12/07/2020, 6:00 AM EST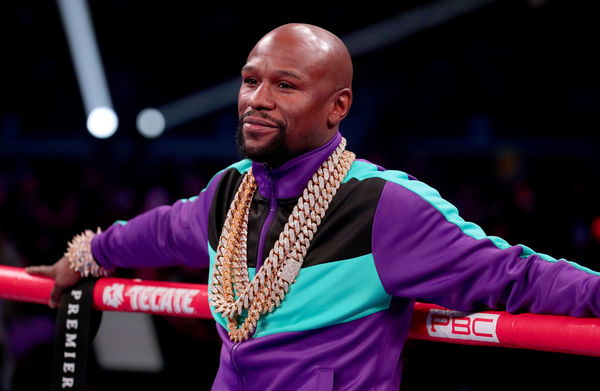 ---
---
Boxing was one of the most famous sports in the world for a long time. However, the trend has slowly changed in recent years. The sport has deteriorated in all aspects like the numbers, fights, and in the combat sports sphere. Sports like MMA have slowly captured the attention of fans and the majority will prefer to tune in to a high-profile UFC fight. So how did this change come about in one of the greatest sports?
ADVERTISEMENT
Article continues below this ad
Floyd Mayweather's role in the changing trend
Kevin Iole from Yahoo Sports wrote a piece in which he fantastically analyzed this. He claimed that Floyd Mayweather was one of the first high-profile fighters to influence the shift. In the previous era of boxing, we would see big fights every month, if not more.
ADVERTISEMENT
Article continues below this ad
He wrote, "I think if you added up the viewership of, say, Spence, all of his fights combined wouldn't hit 93 million. Ali did it in one night. It's evidence of how far boxing has fallen. Something drastic needs to happen, and soon, or it's going to be irreversibly damaged, if it hasn't been already."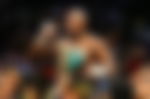 Fighters like Mike Tyson and Evander Holyfield did not shy away from calling out their rivals and getting a fight done. Because the principal aim at that time, was to win the boxing match. However, Mayweather's famous fight against Manny Pacquiao was the one that marked the switch.
For the longest time, Mayweather avoided facing the Filipino. He eventually fought him in 2015, in what was one of the most lucrative fights in the sport's history.
Despite this, he came under a lot of criticism as critics felt he took the fight five years too late as 'Pac-Man' was past his best. So even though the record books show that Mayweather has beaten Pacquiao, that fight does not paint the actual picture. This was the case for other fights, too. 'Money Mayweather' always took the approach of being the 'A-side' to hold out fights.
READ: Floyd Mayweather Is Looking to Do Crazy, Bizarre Things for Money – Claims UFC Legend
How did Mayweather influence the current crop of fighters like Errol Spence Jr and Terence Crawford?
Errol Spence Jr and Terence Crawford are two of the best and most talented boxers in the world right now. Both are ranked as top pound-for-pound fighters by all the different rankings. Furthermore, both are coming off impressive victories against top contenders. So, in an ideal world, you would have them call each other out publicly.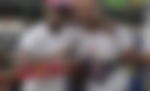 However, after Crawford's impressive victory over Kell Brook, he said calling out is the media's job, and he is not interested in that. Likewise, Spence Jr stayed tight-lipped about his next opponent after his win. Iole said this would never happen with the fighters of the past who wanted to face each other and would have made no secret about it.
So it seems the current crop of fighters are looking to preserve their record and build up their legacy. One of the greatest things fans will remember Mayweather for is his 50-0 record. With both Crawford and Spence Jr being undefeated, it makes sense to think that they want to follow in the steps of Mayweather. Whereas, back in the day, fighters were not afraid of losing their 'O'.
How Floyd Mayweather is still making things worse in boxing?
Mayweather's effect on the sport doesn't stop there. Since his retirement, he has arguably had more of an effect on the shift in boxing than while he was active. The icon of the sport became a promoter and manages high-profile fighters, including Gervonta Davis.
As a promoter, he has shut down a fight for his client with fellow lightweight superstar Teofimo Lopez. This was after Gervonta Davis' knockout victory over Leo Santa Cruz.
Even in that press conference, Mayweather reiterated that Davis is the 'A-side' and doesn't need to fight Lopez, and so that will not be his next fight. However, for fans, a fight between those two right now would be the most attractive.
He has also 'come out of retirement' to fight 2 non-boxers. First, it was Conor McGregor, in a lucrative fight. However, it was obvious who was going to win. He also fought Japanese kickboxing sensation Tenshin Nasukawa in an exhibition fight and annihilated him with ease.
Now, he is set to fight YouTube sensation, Logan Paul, for an absurdly expensive PPV price. So it is clear that Floyd Mayweather primarily looks at the monetary aspect of the sport.
Obviously, as a professional fighter, you rely on your boxing for your livelihood. However, maybe Floyd Mayweather let it get to a point where it was more important than anything else. Fans will also question his interaction on social media with these internet sensations.
These YouTube girls better find some Barbie dolls to play with cause I'm not the one for the kid games. 3 years ago a fighter from the UFC said my name and I had to put a muzzle on that bitch. @loganpaul can get the same treatment before I go conquer Japan again.

— Floyd Mayweather (@FloydMayweather) November 19, 2020
Certain boxing enthusiasts would opine that Mayweather is sowing the seeds for the call-outs.
ADVERTISEMENT
Article continues below this ad
READ: Floyd Mayweather Destroys Conor McGregor and 'YouTube Girl' Logan Paul in One Epic Tweet
Is Floyd Mayweather's influence the sole cause of the shift in boxing?
ADVERTISEMENT
Article continues below this ad
Despite all of this, it would be very harsh to say that Mayweather's behavior is the sole cause of the shift in the sport. There are many other issues with boxing. These include the number of belts, the involvement of promoters, TV broadcasters, and others.
So it results from many issues that can hopefully be worked out over time. However, fighters' behavior has surely been influenced by the super-star nature of Floyd 'Money' Mayweather.