How Much Is Jake Paul's Showtime Deal Worth?
Published 08/26/2021, 10:36 AM EDT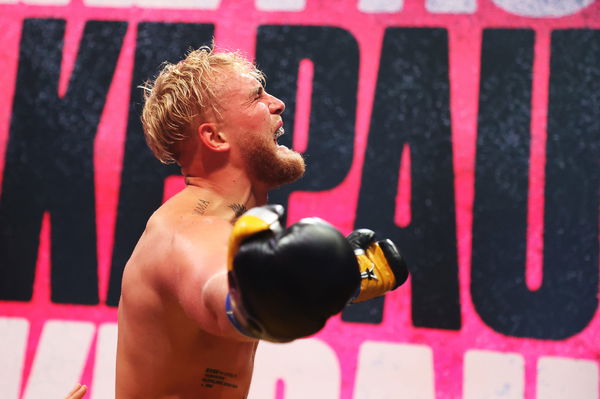 ---
---
Earlier this year, Jake Paul signed a multi-year, multi-fight deal with Showtime Boxing. After fighting his first two fights under the Triller banner, Jake raked in some pretty impressive PPV buys. So it made sense for Showtime Boxing to orchestrate a deal with the YouTuber turned boxer.
ADVERTISEMENT
Article continues below this ad
Jake Paul follows the footsteps of some of the sports' most recognized names that have signed with Showtime in the past. Paul will join the likes of Floyd Mayweather, Manny Pacquiao, and Mike Tyson. The details of the contract are not yet available, but seeing how Jake Paul made millions of dollars in his previous fights, he will bring in a lot of PPV buys with Showtime.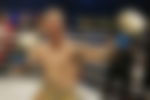 "Jake is excited to continue his boxing career with Showtime Boxing. – fight announcement coming soon." Jake's manager Nakisa Bidarian told ESPN. Jake Paul found success in the boxing ring after knocking out all three of his opponents. His latest casualty is the former UFC fighter and Olympian Ben Askren.
ADVERTISEMENT
Article continues below this ad
Paul knocked Askren out in one minute, 59 seconds of the first round. His previous opponents have also suffered the same fate. Paul is currently 3-0 in his boxing career. However, he will face his biggest challenge against former UFC champion Tyron Woodley on August 29.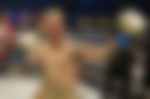 Showtime Boxings biggest contracts – before signing Jake Paul
1. Floyd Mayweather: In 2013, Floyd 'Money' Mayweather signed a six-fight PPV deal with Showtime Boxing. The deal with Showtime was worth $150 million. Floyd, however, ended up making around $340 million because of the huge PPV success of his bouts against Manny 'Pacman' Pacquiao and Saul 'Canelo' Alvarez.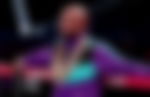 Mayweather retired in 2015 after beating Andre Berto, but he came back to fight 'The Notorious' Conor McGregor in 2017. This fight was not initially a part of his contract, so with the $300 million he made off the McGregor fight, Floyd earned around $640 million while boxing on Showtime.
ADVERTISEMENT
Article continues below this ad
2. Mike Tyson: 'Iron' Mike Tyson's promoter Don King claimed that in 1990, Tyson had a contract with showtime that guaranteed him $120 million. The deal ended when Tyson went behind bars. After getting out of prison, Tyson re-signed with Showtime.
After resigning, Mike made an estimated $215 million before finally hanging up the gloves in 2005. Recently, Mike Tyson came out of retirement at the age of 55 to fight Roy Jones Jr in an exhibition match. Mike made an estimated figure of $10 million for his comeback fight.
ADVERTISEMENT
Article continues below this ad
Mike doesn't plan on hanging his gloves up again. He has openly shown interest in fighting more exhibition matches to raise money for charities.
Only time will tell how successful the deal between Jake Paul and Showtime will prove to be. How long will Jake Paul keep making appearances in the boxing ring? Do you think Jake Paul has what it takes to challenge for a belt?