How Much Money Does Floyd Mayweather Make Per Fight?
Published 09/16/2020, 2:14 PM EDT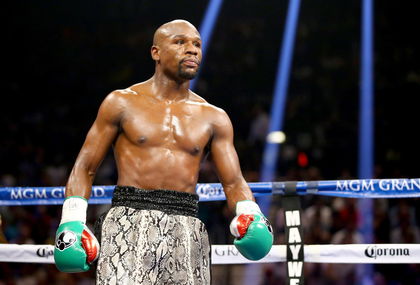 ---
---
The undefeated Floyd Mayweather is a familiar face to people, the world, and the sports community for several reasons. Apart from his clean boxing record and superior in-ring skills, Mayweather's lucrative lifestyle has also been a matter of interest for years.
ADVERTISEMENT
Article continues below this ad
Being Boxing's wealthiest athlete, Floyd Mayweather has earned millions from several ventures. His successful trade deals have also contributed to the pack. That said, Mayweather has bagged almost $100 million every time he has stepped inside the ring.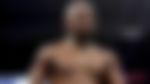 ADVERTISEMENT
Article continues below this ad
While the figures have fluctuated with time, he has managed to earn above $100 million average per fight in his pro career. Here's an overview of Floyd Mayweather's career.
Floyd Mayweather and his super lucrative boxing fights
The last time 'Money' stepped inside the ring was against Conor McGregor, in 2017. He stopped the UFC sensation within 10 rounds, but that's not the only achievement he unlocked that day.
Mayweather also bagged a reported $275 million from the bout. Well, a lot of media researchers have cited distinct figures. However, as per Forbes, it is estimated to be $275 million. That is quite an amount for a 10-rounder battle.
Before he faced McGregor, Mayweather had ended his career on a winning note against Manny Pacquiao in 2015. It was billed to be his last fight.
The fight reportedly generated a revenue of $600 million. Bleacher Report cited that Mayweather had earned $180 million for his match against the Filipino Senator.
In a similar instance against Canelo Alvarez, Forbes claims that Floyd Mayweather was blessed with more than $80 million in one night. Mayweather not only walked off victorious but also significantly richer than before.
Moreover, Mayweather has his own promotions too. TMT (The Money Team) and his additional sponsors always bring something extra in the store.
According to Celebrity Net Worth, Mayweather's net worth stands at $450 million. He has earned the amount of from various sources. However, his fighting career remains his most lucrative source. In his 50 fights, Mayweather has reportedly earned more than $400 million. They also report he earns $300 million per-fight.
READ: How Did Floyd Mayweather Get Rich?
New journey in 2020
Earlier this year, the American superstar said that he would return to action again. He also hinted at two blockbuster events against UFC stars Conor McGregor and Khabib Nurmagomedov. However, following COVID-19 hurdles, it didn't materialize.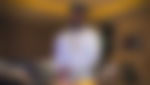 There's no update regarding Mayweather's return at this point. However, if he does, he can probably earn another whopping amount of around $100 million. He will never ever have to fight again for money, but every time he steps in the ring, it's going to rain money.
Floyd Mayweather earning through exhibitions
ADVERTISEMENT
Article continues below this ad
Following his successful exhibition bout against Japanese kickboxer Tenshin Nasakawa, the legendary boxer has decided to go down that route to earn easy money. In an unprecedented turn of events, he agreed to fight YouTube sensation Logan Paul for an exhibition fight.
Although they had to push the initial bout forward, the former multi-weight champion will reportedly earn $5 million plus a major share of the PPV for that fight. Moreover, Mayweather has voiced his desires to fight Paul's brother, Jake, and rapper, 50 Cent as exhibition fights.
Thus, Mayweather doesn't seem to stop earning money from boxing. However, the amount he earns from the exhibitions is significantly less than his earnings from professional fights.
ADVERTISEMENT
Article continues below this ad
READ: OPINION: Floyd Mayweather vs Logan Paul and Ben Askren vs Jake Paul Is Not Helping Boxing