How Oscar De La Hoya Indirectly Strained the Relationship Between Bob Arum and Floyd Mayweather
Published 01/12/2021, 9:49 AM EST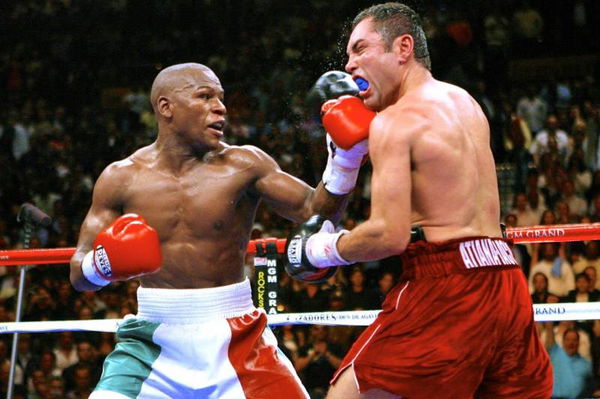 ---
---
Before staging his own fights, Floyd Mayweather was sheltered under Bob Arum's Top Rank Promotions where he had a sensational run and became one of the top faces in the sport. However, the two parted ways in 2006 and their relationship has seemingly changed since then.
ADVERTISEMENT
Article continues below this ad
While Mayweather and Arum didn't retain any hard feelings for each other, many consider Oscar De La Hoya to have impacted their relationship. Back in the days, both De La Hoya and Mayweather competed under the same banner and the Mexican grabbed more attention.
De La Hoya signed with Top Rank in 1992 and Mayweather came four years later. So, the 'Golden Boy' enjoyed most of the fame for a brief period. If we look at De La Hoya and Mayweather, there's a lot in common. Both became world champions and superstars during their boxing careers and later became promoters.
ADVERTISEMENT
Article continues below this ad
So, they were always compared with each other until Mayweather outclassed De La Hoya inside the boxing ring. However, a prime reason for Mayweather's exit from Top Rank can be the Mexican boxer.
In a conversation with Yahoo Sports, Arum revealed how Mayweather was resentful of De La Hoya.
"I would agree that he (Mayweather) was very jealous of Oscar. And he wanted to fight him and this and that. But Oscar had better opponents. There was [Hall of Famer Felix] Trinidad and Vargas, and guys who would do better business," said Arum.
However, there was much more to the mix other than the Mayweather-De La Hoya rivalry. PBC's Al Haymon also played a pivotal role in it too.
Floyd Mayweather ad Bob Arum- When the Boxing GODS left each other
Despite having differences, Bob Arum never turned vile on Floyd Mayweather. He didn't even cuss the unbeaten world champion but poured all his hatred towards PBC's Al Haymon. Haymon reshaped the American boxing scenario by maintaining a low-key status in the media. However, he couldn't save himself from Arum's scratchy comments.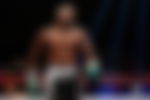 Speaking on it, Bob Arum said, "I never had any animosity with Floyd the whole time he was with us, and I didn't have any after he left. It was all Haymon. Here's what you have to understand about Haymon. He works to manipulate things. So when Floyd started talking and saying things, yeah, the mouth was Mayweather but the words were Haymon. That's how he operates."
While Arum tagged De La Hoya and Haymon as the reason for Mayweather's departure, the unbeaten five-division champion didn't bill the same. He revealed why he departed from Top Rank and sent several fans into a frenzy.
ADVERTISEMENT
Article continues below this ad
"You know, I don't have anything bad to say about Bob Arum. He's a great promoter and he and Top Rank matchmaker] Bruce Trampler and all of them, they did a good job. But I just wanted to be my own boss."
Since turning a free agent in 2006 and creating his own promotions, Mayweather has become one of the richest athletes all over the world. Even today, his promotion has several A-listers including current WBA champion Gervonta Davis.
ADVERTISEMENT
Article continues below this ad