"I Can Knockout Anyone in the Top 10" – Dillian Whyte Makes a Bold Statement on UFC Fighters
Published 04/24/2020, 2:55 PM EDT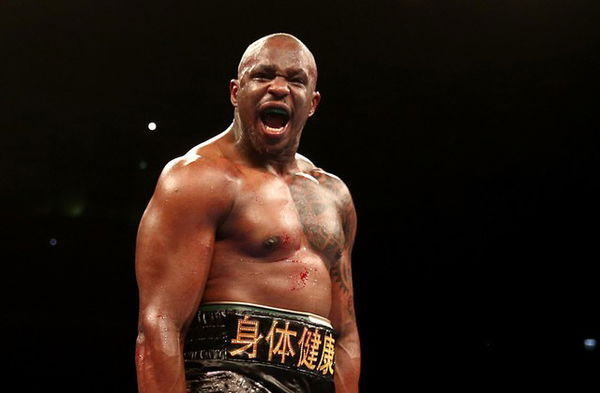 ---
---
Dillian Whyte is the interim WBC Heavyweight champion. However, he has his eyes set upon realms beyond boxing. The Brixton star wants to conquer the Heavyweight division of the UFC as well.
ADVERTISEMENT
Article continues below this ad
Earlier this month, Whyte said that he is open for getting into the UFC. He added that Dana can hit him up any time. Dillian has a history of competing in martial arts other than boxing. He was a European Kickboxing champion. Furthermore, he was even ranked number 1 in his weight class in kickboxing for five straight years in Europe.
Backed by his experience, the heavyweight believes that training for MMA will be as simple as riding a bike. He believes he has an inherent skill of the game. Subsequently, making the transition from the ring to the Octagon will be a relatively easy task for him.
ADVERTISEMENT
Article continues below this ad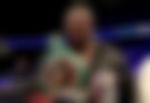 "I have not trained in kickboxing or MMA for a while but, for me, it is like riding a bike. Once I knock off some of the rust, my instincts come rushing back and I am ready to dominate again," Whyte told The Sun.
The UFC heavyweight, as of right now, is one of the shallower divisions of the organisation. However, it still boasts of legitimately dangerous fighters with dynamite in their gloves. The champ, Stipe Miocic, will be in contention for the greatest Heavyweight of all time once his career ends. Regardless, Whyte is confident of his chances against the likes of Francis Ngannou and Stipe Miocic.
"The heavyweight guys over there, champion Stipe Miocic and Francis Ngannou, are elite and I would have to work on my grappling and wrestling. But I know, standing up and boxing in 4oz gloves, I could knock any of their top ten heavyweights out.," Whyte added.
Dillian Whyte blasts Ngannou for not showing enough heart
ADVERTISEMENT
Article continues below this ad
The heavyweight pugilist specifically targeted former challenger for the UFC Heavyweight belt, Francis Ngannou. Whyte said that the Cameroonian doesn't have the heart for a man of his size. Ngannou had a stellar start to his career. However, following a couple of losses, his enigma has been lowered inside the Octagon.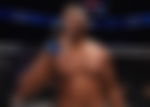 "I have called Ngannou a coward because, for a guy who is 6'4 and 18 stone, he has not shown enough heart in his two defeats. He was on a ten fight win streak, mostly first-round wins against journeymen, and as soon as he stepped up he lost twice when people did not just stand there and let him hit them," Whyte said.
ADVERTISEMENT
Article continues below this ad
Just like Whyte, even Ngannou has mentioned that he is willing for a crossover fight into boxing. However, despite Dillian calling him a coward repeatedly, he has chided away from replying or calling him out. The boxer believes it tells a lot about Ngannou's character.