"I Declined the Offer"- Teofimo Lopez Says the Rumors Are "Bull***t"
Published 09/15/2020, 1:39 PM EDT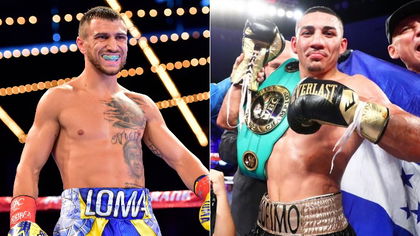 ---
---
In a recent interview with BT Sport Boxing, the IBF Lightweight Champion, Teofimo Lopez, spilled the beans on rumors regarding his opponent, Vasiliy Lomachenko, donating a part of his purse in order to make this fight happen.
ADVERTISEMENT
Article continues below this ad
On being asked his side of the story Lopez said, "It's pure bull****, and that's really just what it was. And just for that to even be thrown at and they promoted it that way. You know the same at one point they promoted that I, at one point decided to decline the fight.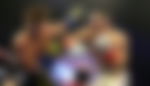 ADVERTISEMENT
Article continues below this ad
"No, I declined the offer that they came and did with me. The same way they promoted with Vasiliy Lomachenko and the 800k. Now if they promote our fight, that is actually happening, it's already signed in deal and said, you know everything's done with, then we'll have more views, you know what I mean. But they're promoting that side and which, is not even true," he added.
What does Teofimo Lopez think of his deal in the fight against Vasiliy Lomachenko?
On his current deal, he said, "I still didn't get my fair share I mean, but it's either, have everyone say that I duck and dodge a fighter, well that's not true. That's not who I am. Take the fight, and you know, it what it is. I've been screwed over before, that's fine with me.
"I'm okay with that and I'll do it again then. It's all right. And that's why with this fight going on and everything, it not only Lomachenko I'ma be beating up, it's everyone else that f***** me on this deal."
"It's pure ********!" 🤬

"It's not only Lomachenko that I'm gonna be beating up, it's everybody else that ****** me on this deal!"

Did Lomachenko donate part of his purse to Lopez to make the fight happen? 🤔 #LomaLopez

— Boxing on BT Sport 🥊 (@BTSportBoxing) September 15, 2020
ADVERTISEMENT
Article continues below this ad
Although Lopez didn't seem too satisfied with his current deal, it is commendable that he still took the fight, something that not a lot of fighters would do.
Lomachenko's side of the story is still clouded in mystery, but it seems like none of the parties are too focused on the financial side of things. Rather, it is a fight that excites them as much as it excites the fans.
And with the stage set for October 17th and their belts hanging in the balance, we can't wait to watch who comes out on top.
ADVERTISEMENT
Article continues below this ad