"I Definitely Have the Ability to Finish Him"- Errol Spence Jr on the Possibility of Knocking Out Manny Pacquiao
Published 07/12/2021, 11:41 AM EDT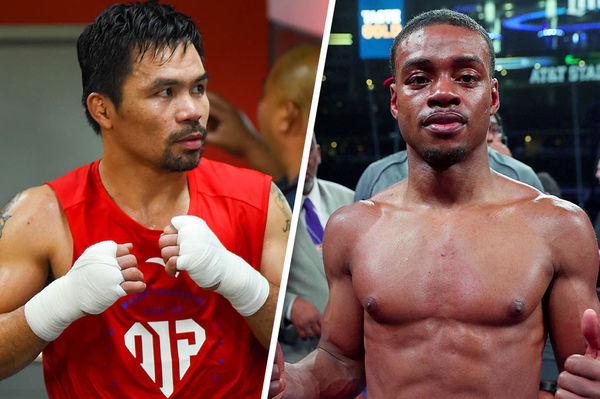 ---
---
Ahead of their massive clash on August 21st, Errol Spence Jr shared he can pull off a knockout win against Manny Pacquiao but will prioritize securing a straight win over rushing in for a finish. 
ADVERTISEMENT
Article continues below this ad
Spence talked about how going for the knockout is always an option but implied that it increases the chances of things going wrong in the fight.
Based on his comments in the recent press conference, Errol Spence Jr will aim to steer clear of recklessness while sticking to his game plan.
ADVERTISEMENT
Article continues below this ad
"I definitely have the ability to finish him, but for me, it's about winning the fight. It's to stay focused and win the fight. When you go out there and rush it and try to go for the knockout, I feel like from my experience, even in the amateurs, you look sloppy and something goes wrong. You look like you're trying too hard. For me, it's to go have my fight at my pace.
However, this announcement comes as a deviation from Spence's last statement.
Earlier, the welterweight champ had talked about shooting straight for the knockout and forcing Manny Pacquiao into retirement. Errol Spence Jr did not highlight reasons for this switch to a defensive game plan for the Pacquiao bout for three titles.
Could this be Manny Pacquiao's toughest challenge?
Many in the boxing community have lauded Manny Pacquiao for choosing to fight Errol Spence Jr, the current IBF, and WBC welterweight champion.
'Pacman' had other big cards on the table as well; he could have fought Irish megastar Conor McGregor and upcoming boxing elite, Ryan Garcia. However, he chose Errol Spence Jr for what could be his last fight.
He explained he wants to fight only the best boxers in the sport. Pacquiao also took shots at Floyd Mayweather by saying that he is not like other boxers who only fight for money.
Spence stands as the betting favorite to beat Pacquiao because of the weight and age difference between both athletes. Spence (27-0, with 21 knockouts) is taller and has a longer reach than Manny Pacquiao (62-7-2, 39 knockouts).
While Spence is coming off a recent fight against Danny Garcia in late 2020, Pacquiao has been inactive since his victory over Keith Thurman in 2019.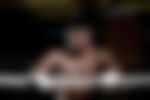 In 2019, fans and experts doubted Manny Pacquiao's ability to defeat Keith Thurman because of the same reasons. However, Pacquiao pushed himself to bag a split decision win. He has acknowledged that Errol Spence Jr could be a tough challenge for him.
"It's one of the biggest challenges in my career. I cannot say the biggest challenge because I have been fighting the best fighters in the world–Keith Thurman, [Oscar] de la Hoya, Miguel Cotto, a lot of those fighters. But one of the best, I can rate [Spence]," said Pacquiao.
As two of the best welterweights head into battle, who will you be rooting for on August 12th?