"I Don't Blame Dillian Whyte"- Tyson Fury Opens up on Loss
Published 08/24/2020, 1:12 AM EDT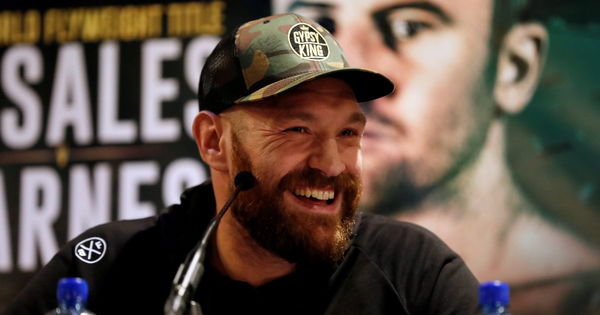 The eyes of the boxing world were trained on the events unfolding at Matchroom Fight Camp, where Dillian Whyte faced Alexander Povetkin. Tyson Fury too was watching closely as Whyte was his WBC mandatory and the result would have a huge bearing in his sequence of upcoming fights. 
Whyte lost and Tyson Fury's path to a fight against Anthony Joshua became a little easier. However, 'The Gypsy King' did not gloat about the same. Instead, he reasoned that the result showcased the nature of the sport. 
ADVERTISEMENT
Article continues below this ad
Read: Eddie Hearn Opens Up on Dillian Whyte Fight- Says the Sport is "Brutal"
The WBC heavyweight champion said, "The thing is in boxing it's one of those things…you try and get these big fights and big paydays. I don't blame Dillian Whyte, it's a boxing match, and he obviously wanted to fight the best out there."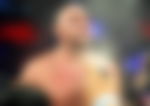 'The Body Snatcher' wanted to stay active and opted to defend his interim WBC heavyweight belt. Subsequently, the promoters and governing bodies matched him against the dangerous Alexander Povetkin. 
In combat sports, any athlete will agree that it takes just one good kick or punch to finish an opponent. This happened to Dillian Whyte, who got in some good offense earlier in the bout but did not make it count.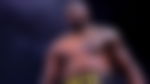 Fury said, "So he was going on about fighting me and heavyweight boxing is a very dangerous sport. It can all be over in one second as we seen last night. It was what it was."
Tyson Fury says top heavyweight boxers can take each other out
'The Gypsy King' named fellow boxers like the aforementioned duo who headlined Matchroom Fight Camp and Dereck Chisora and multiple world champion Anthony Joshua. 
"The Joshuas, Whytes, the Chisoras, the Povetkins all of them are on the same similar level. Much like fours, fives, and sixes all mixing together. At any given time they can take each other out…On any given night, they can all have victories over each other. That's heavyweight boxing."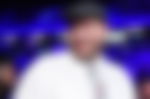 The champion offered advice to Whyte, who lost a professional match for only the second time in his fight career. Whyte is only 32 years old hence, he has a lot of time to make a comeback.
ADVERTISEMENT
Article continues below this ad
Read: "Does Dillian Whyte Still Have That Instinct in Him?" – Anthony Joshua
ADVERTISEMENT
Article continues below this ad
Fury concluded, "As for Dillian Whyte getting knocked out, it is what it was. Regroup, get back to the drawing board. It just shows what level they are and Povetkin is 40 years old and at that age. It's a good fight. I enjoyed it."
Fury could have had two reasons for enjoying the match. First, was entertaining and competitive. Second, he sidestepped Whyte who had been taking shots at him for a long time despite not being booked to fight him yet.