"I Don't Think Deontay Wilder Will Ever Beat Tyson Fury" – Paulie Malignaggi
Published 04/25/2020, 2:58 PM EDT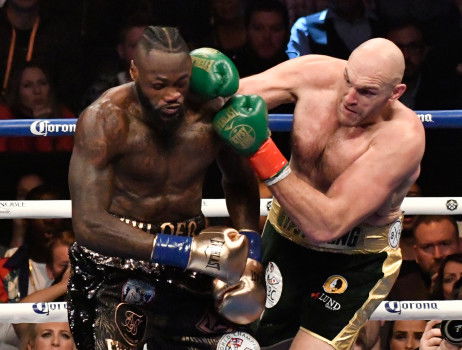 ---
---
Paulie Malignaggi believes that Tyson Fury will beat Deontay Wilder every time they compete.
ADVERTISEMENT
Article continues below this ad
Malignaggi is a former two-division champion and bare-knuckle boxer. Currently, he works as an analyst at Showtime. In an interview with BoxingScene, Malignaggi said that Tyson Fury was robbed of a decision in the first Deontay Wilder fight.
Wilder vs Fury 1 was an absolute classic. Both men got the opportunity to showcase their strengths. Although the bout ended in a draw, many believed that Fury should have won the match. But, others claimed that the two spectacular knockdowns by Wilder equalized the scorecards.
ADVERTISEMENT
Article continues below this ad
The second fight was quite different. Fury established his dominance and walked Wilder down. Eventually, 'The Gypsy King' forced Wilder's corner to call off the fight in the seventh round. Malignaggi assumes that the third fight will not be any different.
"Wilder is a very good fighter and one of the best in the world, but I don't think he will ever beat Tyson Fury. No. Fury has his number, and the number of the entire heavyweight division."
Paulie Malignaggi has bad news for Deontay Wilder
Further, he claimed that nobody in the heavyweight division can dethrone Fury.
"I don't think anyone in the division can beat Fury right now. The only person who beats Tyson Fury is Tyson Fury himself if he loses his mind, half a**es it in training, and falls off the wagon again. He's more mature now, and I don't expect that to happen."
ADVERTISEMENT
Article continues below this ad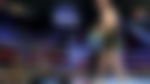 Wilder tried to get to Malignaggi and his fellow commentator fired from their jobs when both of them scored the first fight in Fury's favor. Paulie explained that there was no animosity from his side until Wilder interfered. He referred to himself as an analyst and not a "cheerleader".
"I have a job, and whether I'm your friend or not, I have to do my job no matter if we're cool or not. I don't expect an athlete to be happy with criticism, but at the same time, my criticism is not from a perspective of trying to bring anyone down."
ADVERTISEMENT
Article continues below this ad
Malignaggi stands firm on his claim that Fury was a victim of bad judging and should have won the first match.
What's your opinion on Malignaggi's comments?