"I Don't Want Anymore Smoke": Jake Paul Fearful for His Life Following Altercation With Floyd Mayweather
Published 03/17/2023, 10:47 AM EDT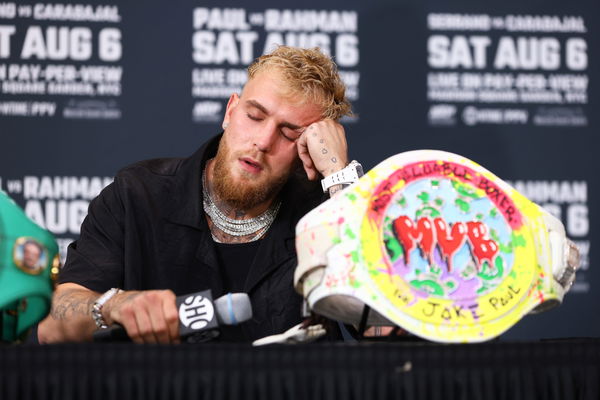 YouTube sensation Jake Paul is not having the best of times over the past few weeks. 'The Problem Child' suffered his first loss in his professional boxing career at the hands of his bitter rival Tommy Fury who won via a close split decision. Moreover, he was "jumped" by boxing legend Floyd Mayweather Jr. and a group of men who confronted Paul after they accidentally met after a Miami Heat game.
Paul was jumped by 'Money' Mayweather and his bodyguards who tried to confront him for previously mocking Mayweather and taking away his hat. However, the Ohio-based boxer would do the smart thing and run away as fast as he could. This incident naturally took over the internet with people either calling him out for running or defending him for making a smart choice. Moreover, even though Paul likes to portray the image of a villain and a bad boy he revealed that he wanted nothing to do with these altercations.
Jake Paul shares his thoughts on the altercation with Floyd Mayweather
ADVERTISEMENT
Article continues below this ad
In a recent episode of his show B/S with Jake Paul, he detailed how he felt after the altercation. According to him, when he talks trash he does it to have fun and not meant to be personal jibes. Moreover, he claimed that even when people talk back to him he takes it in a light-hearted manner.
"See this is the fuc**ng problem because these are the thoughts that are going on in my mind. I don't want any more smoke because I realized last night the problem is when I talk sh*t to people I'm having fun and they take it personally. When they say it back to me, I'm still having fun because I'm like that's good right? That's funny," he said.
Although Paul thinks that his antics are done in a light-hearted manner, others may not feel the same. Mayweather certainly does not feel the same way as 'The Problem Child' and was not shy to show him how offended he was. However, it seems that this might be a reality check for the YouTuber on how far he can take things with people without suffering the consequences.
Paul reveals the reason he ran away from Mayweather after being jumped
At the start of the episode, Paul revealed why he ran from Mayweather. He compared his situation to an Army mission and even criticized himself for not standing up to 'Money' Mayweather. However, he stated that it was a smart move on his side to prevent further escalation.
"It was like a full-on Army Delta Force on a mission. I've never been caught lacking and I feel like such a b**ch. I am a b**ch. One to five dudes, let's f**king go. Six or more, I'm a b**ch. I'm that pu**y right now. I'm not even going to cap. I made the smart decision. They had two cameras ready. They had both angles," he said.
ADVERTISEMENT
Article continues below this ad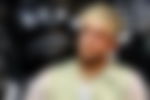 Interestingly, Paul has called out Mayweather on multiple occasions to compete in an exhibition bout. However, this bout has never materialized. With that being said, this altercation could open up a brand new chapter in their story as the YouTuber-turned-boxer looks to bounce back from his loss.
ADVERTISEMENT
Article continues below this ad
What did you think about Paul fearing for his life after getting jumped by Mayweather? Let us know in the comments.
Watch This Story: Potential Opponents for Jake Paul
Edited By: Shibu Immanuel